"Is the grass greener on the other side, it is according to the two married protagonists in A SOCIAL"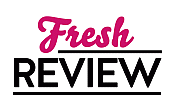 Reviewed by Darlene Kendall
Posted March 27, 2013

Literature and Fiction Literary
Is the grass greener on the other side, it is according to the two married protagonists in A SOCIAL AFFAIR.
Unemployment has forced Codi Norman into a stay at home mother who laments the turn her life has taken. She's also sick of her husband and his demands now that he is the only breadwinner. When her best friend suggests a way for her to earn her own money, Codi jumps at the chance until she discovers she would have to perform in front of a camera for anonymous men. Codi quickly becomes Candi but it is her introduction to social media that begins her downfall where more than her marriage is in jeopardy.
Used car salesman, Quinn Hamilton was a sickly child who grew into a humble man that married the first woman to show an interest in him. She wears the pants in their family and Quinn is fed up. He enlist the help of a cousin who introduces Quinn to virtual reality where you can be anyone but lies and deceit have a way of catching up with a person as these two people learn when their lives intersect.
A SOCIAL AFFAIR has a fresh and original premise with sparkling dialogue that had my imagination running wild. Although some of the situations become comical, this book delivers a strong message on what the effects of envy, rage, and lust can have on a person's life and it is not pretty. I can say with certainty that the fine writing of Ms. Tucker and Mr. Sewell will engage the readers from beginning to end.
There is one scene in the book involving tampons that might have someone wondering if there is a possibility of doing that, I did and had to laugh at myself for even thinking about it, that's when you know you are involved in a story. I very much enjoyed my time with these interesting characters.
SUMMARY
A cautionary tale about finding love online and the trouble that comes with cheating. Bored with her humdrum married life, thirty-two-year-old Codi Norman is searching for excitement. After teaming up with her best friend Katina, Codi discovers that the Internet offers both money and an escape from her earthly life. In cyberspace anything is possible, and that is what Codi loves most.
While online, she meets a charming and handsome man named Quinn Nelson. Sparks fly and the two begin a torrid affair with unpredictable consequences. But their virtual lives collide with reality when their spouses discover their illicit relationship.
---
What do you think about this review?
Comments
No comments posted.

Registered users may leave comments.
Log in or register now!