"Another Thrilling trip into the underworld of the Barrows with Roland's Earth Witches"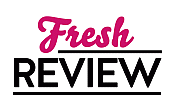 Reviewed by Katherine Petersen
Posted March 21, 2013

Romance Paranormal | Fantasy Urban
I loved Viper Moon, the first book in Lee roland's Earth Witches series, and while VENGEANCE MOON didn't quite live up to her debut, I hope more in the series will. In this second installment, a curse on Madeline Corso will be lifted once she has disposed of the last of three men who killed her father and witch mother. The curse makes Madeline relive the murder of her parents in vivid detail. Things go wrong as she avenges her parents and she is imprisoned and disciplined by the Sisters of Justice, an organization of strong women who track down and take out dark witches who go against the Earth Mother's edicts. For the last six years, Madeline has trained with their elite warriors in weapons and self-defense so she is ready for action when the third killer is found.
The last villain has been traced to the Barrows in Duivel, Missouri, a dicey area, warded from humans, rife with gangs and vicious beasties alike. A brooding guide, a powerful witch and some priceless weapons will play roles in Madeline's mission to finally lift the curse.
Roland reacquaints readers with many of the same characters as in Viper Moon including Cass, but the romance of the novel is between Michael and Madeline. Michael is rich and alluring with the face of an angel, but it's not quite clear if this is a mask or his true nature. Their romance was a bit too spontaneous for my taste and was part of my issue with this book, but I also didn't think Madeline's character was as well-developed as Cass's in the first novel.
The action and mystery elements, my favorite parts, of the book move quickly and will keep readers guessing until the end. Lots of questions arise as to trust and loyalties which keep the relationships complex. Perhaps the third book will delve more into Etienne's character, which if done well, could be fabulous as he's as complex as they get.
SUMMARY
"On my seventeenth birthday, my mother's last gift to me was a vision of death—and a curse…"

Madeline Corso can't rest until she hunts down the three unknown assailants who killed her father and witch mother. Two of them are now dead by her hand. But the third eludes her while she serves time with the Sisters of Justice—a mysterious order of female warriors with ties to her mother.
The Sisters have tracked the last murderer to Duivel, Missouri, and the dark underworld of the Barrows. But Madeline's release is contingent on her fulfillment of a mission for the Sisters. Madeline doesn't question them, but once in the Barrows, she discovers that things aren't what they seem.
Can she rely on Michael, a handsome and enigmatic local businessman, to help her navigate a world of men and beasts? Or will she lose her heart before the mission is complete?
---
What do you think about this review?
Comments
No comments posted.

Registered users may leave comments.
Log in or register now!