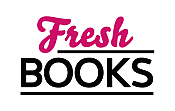 March gives us books to "roar" over
"This small town hides tensions and murder"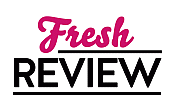 Reviewed by Clare O'Beara
Posted March 21, 2013

Theresa Franks celebrated winning her college scholarship by leaving small-town Texas behind. But at twenty-four, unexpectedly a mother, she limps home to the petty gossip, her babysitting mother, and a job with the paper. Male students do not risk the dreaded pregnancy trap, and the efforts of women to escape are derided by locals. "Just like all the other girls in this town," sneers the garage attendant, who barely finished high school.
In WHITE TRASH the quality of the writing stands out from the first page. Like Harper Lee immortalizing her home town, the good and the bad, Alexandra Allred vividly describes the people of Granby, white trash or not. Some of my favorite descriptions include..."There was no telling if they were ever good girls, but boredom and the disease of little expectation had rotted them both to where all one could expect was when the next would be expecting." "She was the Paris Hilton of Granby. Talk about trash." Among the female characters, I particularly delighted in police officers Wolfe and Fox; a white woman and a Mexican woman partnered and enjoying each other's company.
Casting aspersions on the entire community, assuring us that most of the young people are dumb as dirt, Thia somehow never explains why birth control hadn't entered her own head; nor why it isn't present in a town where kids get pregnant at seventeen. But it's the callous, unthinking racism that sends Thia over the edge. When a black man is killed at his own graduation party, and the town's ugliness comes out into the open.
I loved the fainting goats all over the main street, and I sympathized with a wife taking yet another battering from a mean husband. Small-town Texas life is certainly not dull. Thia does her job, adores her baby, and endures her mother's attempts to fix her up with men. And by doing her job as a reporter, she puts herself in harm's way - someone in the town has too much to hide.
Alexandra Allred, also author of Damaged Goods, is an assured writer who showed me a side of America I didn't want to see, and kept my attention throughout. WHITE TRASH deserves to be read as a social commentary, a crime story, and a story of how you can, indeed, come home again.
SUMMARY
It all started when someone called an African American toddler "cute little niglet." White Trash was created in tribute to this unknown child. It has a hilarious cast and shocking storyline based on real people and true events in a small rural town in Texas. When Thia Franks returns to her home of Granby, Texas, the very place to which she'd vowed never to return, Granby's worst and best elements force the new single mother to face both her past and her destiny. At first, it seems that nothing has changed: Chester Kennedy's goats continue to run rampant through the town, Officer Tina Wolfe stands accused of racial profiling the growing Hispanic community, Thia's gun–wielding neighbor believes a squirrel has it in for her, and the town's local newspaper owner prints only what she believes the citizens should know. But when a young black man—an upstanding and popular citizen of the small, east–central Texas town—is brutally murdered, everything changes. Everyone is being watched. Everyone is being judged.
---
What do you think about this review?
Comments
No comments posted.

Registered users may leave comments.
Log in or register now!