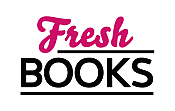 Summer Reads are HOT in July!
"Discover the Many Forms of Bullying...None of Which are Acceptable"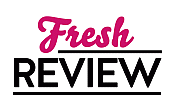 Reviewed by Clare O'Beara
Posted February 24, 2013

'Defeating the culture of bullying and rediscovering the power of character and empathy.' STICKS AND STONES subtitle sets out its aims squarely. Where does bullying begin and end? The playground may be a beginning point but anyone who has worked in more than one office or sat on more than one committee knows that the possibility of bullying continues into adult life, with more subtlety. The author, who was bullied herself, concentrates on the school environment. "The scariest aspect of bullying is the utter lack of empathy," she says.
Referencing 'Jane Eyre', 'Tom Brown's Schooldays' and 'Little House', Bazelon demonstrates that bullying is nothing novel and can hurt, or wreck young lives. Children were told 'STICKS AND STONES may break my bones but names will never hurt me' and parents and lawmakers largely ignored the problem. Until April 1999, when Columbine High School suffered a tragedy. Now texting and social networks provide children with a back-channel way of passing snide remarks and lies about peers; one their parents seldom understand. This online publication can also reach a far wider audience than that originally intended. Forty-nine US states now have laws that clearly address bullying. Boys bully physically and girls indirectly, but a mixed-sex environment can trigger jealousies. Five types of bully include those who suffer abuse themselves and those with high social functioning.
Monique is targeted by two other girls every day on the school bus - a difficult environment for the school to control. The bullies have no respect for authority and encourage other kids to join the harassment. School intervention gets Monique called a snitch and then cyber- bullying begins. Researchers from Stanford to Scandinavia are quoted and parents are encouraged to be net-aware and check their young children's mails.
Jacob is bullied about his sexuality. "Labels are for cans," he retorts, with supportive parents. Aaron, who taunts Jacob, has himself been taunted for being fat, and the reciprocated heckling gets both boys into trouble. The school does nothing constructive.
A Gay-Straight Alliance club in schools tends to create a healthier environment. But despite a signature of support from almost every student, teacher and lunch lady, a school board refused to allow a student to start an official club. Another gay student, Jamie, took a legal case after he was severely beaten by a gang, claiming the school treated him differently than if he had been a girl. The school lost and settled on damages and medical expenses.
Flannery went to school with Irish girl Pheobe Prince in Massachusetts. Wanting to fit in at her new school, bright 15-year-old Pheobe stopped trying to work and sat with popular low achievers. She partied with drink and drugs; she was already on Prozac with a history of self-harming. Her mother tried to help but was upset about why her daughter felt so bad, and they argued. Flannery had been dating a boy called Austin and suddenly Pheobe was saying he was her boyfriend. Pheobe became the target of catcalling and sadly she killed herself. Depression was the major ignored warning factor in this case. Given that it was statutory rape, she should not have been sleeping with older boys, two of whom were charged. Five teens were also charged with several offences including violation of civil rights, stalking and assault with a deadly weapon (a soda can). Bazelon agrees that what the teens did was wrong, but believes that the adults in the case are evading a greater responsibility.
Looking at cases such as a black child in Norway, and interviewing students, parents and educators, Bazelon concludes that hiring one speaker for one talk solves nothing. Children develop characters based on the environment around them, and adults are responsible for creating and maintaining that environment. A mother herself, she gives examples of strategies that work - "Most Middle Lake students (9 out of 10) do NOT exclude someone to make them feel bad," and concentrating on small acts of kindness rather than on the negative. Old Mill school where knives, guns and disrespect were commonplace, provides an extreme example of turning an environment around.
I found STICKS AND STONES readable and with a chapter at the end about social websites, it is addressing modern issues which are not going to go away. Often parents don't realise what is happening in school, and don't understand why a child has no friends or drops grades. But if a child tells, their life will be a misery. I would point out that if students get away with or accept bullying they will see it as acceptable in adult life. STICKS AND STONES may teach us all a valuable lesson.
SUMMARY
Being a teenager has never been easy, but in recent years, with the rise of the Internet and social media, it has become exponentially more challenging. Bullying, once thought of as the province of queen bees and goons, has taken on new, complex, and insidious forms, as parents and educators know all too well.

No writer is better poised to explore this territory than Emily Bazelon, who has established herself as a leading voice on the social and legal aspects of teenage drama. In Sticks and Stones, she brings readers on a deeply researched, clear-eyed journey into the ever-shifting landscape of teenage meanness and its sometimes devastating consequences. The result is an indispensable book that takes us from school cafeterias to courtrooms to the offices of Facebook, the website where so much teenage life, good and bad, now unfolds.

Along the way, Bazelon defines what bullying is and, just as important, what it is not. She explores when intervention is essential and when kids should be given the freedom to fend for themselves. She also dispels persistent myths: that girls bully more than boys, that online and in-person bullying are entirely distinct, that bullying is a common cause of suicide, and that harsh criminal penalties are an effective deterrent. Above all, she believes that to deal with the problem, we must first understand it.

Blending keen journalistic and narrative skills, Bazelon explores different facets of bullying through the stories of three young people who found themselves caught in the thick of it. Thirteen-year-old Monique endured months of harassment and exclusion before her mother finally pulled her out of school. Jacob was threatened and physically attacked over his sexuality in eighth gradeóand then sued to protect himself and change the culture of his school. Flannery was one of six teens who faced criminal charges after a fellow studentís suicide was blamed on bullying and made international headlines. With grace and authority, Bazelon chronicles how these kidsí predicaments escalated, to no oneís benefit, into community-wide wars. Cutting through the noise, misinformation, and sensationalism, she takes us into schools that have succeeded in reducing bullying and examines their successful strategies. The result is a groundbreaking book that will help parents, educators, and teens themselves better understand what kids are going through today and what can be done to help them through it.
---
What do you think about this review?
Comments
No comments posted.

Registered users may leave comments.
Log in or register now!