"Finding a Stranded Family"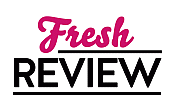 Reviewed by Ellen Hogan
Posted February 18, 2013

Eleanor Trewynn, her niece detective seargant Megan Pencarrow and Eleanor's artist neighbor Nick decide to take a walk along the seaside cliffs. They notice a young man struggling in the water and Megan jumps in to help him. While he is in hospital Megan is assigned to sit with him and in his delirium he says that there are more people stranded in a cave. Eleanor takes it on herself to help find his family and get them out of the cave. With help from her friend Jocelyn and Nick, Eleanor questions anyone she can think of who would be able to shed some light on the mysterious caves. She talks to a man who supplies her with things for her shop and he tells her about some hidden caves and about some smuggling that has been done in that area. Megan helps rescue the family and then they set out to find the person that was responsible for leaving them in the cave where one person lost their life and another died in the hospital.
THE VALLEY OF THE SHADOW by Carola Dunn is set in the small town of Port Mabyn, Cornwall. Eleanor has helped the police several times in solving crimes with the help of her friends and her niece. Megan's boss is not happy about Eleanor's interference but concedes that they could use her this time. There are vivid descriptions of the area in England where the story takes place. The characters are fun and very believeable. I really loved the storyline and it kept my interest through the whole book. There is a nice balance between description and dialogue and also a bit of humor thrown in. Cozy mystery readers will definitely enjoy THE VALLEY OF THE SHADOW.
SUMMARY
A cryptic message spurs Eleanor, Megan, and Nick Gresham on a frantic search for a refugee's missing family.
While out on a walk, Eleanor Trewynn, her niece Megan, and her neighbor Nick spot a young, half-drowned Indian man floating in the water. Delirious and concussed, he utters a cryptic message about his family being trapped in a cave and his mother dying. The young man, unconscious and unable to help, is whisked away to a hospital while a desperate effort is mounted find the missing family in time.
The local police inspector presumes that they are refugees from East Africa, abandoned by the smugglers who brought them in, so while the countryside is being scoured for the family, Eleanor herself descends into a dangerous den of smugglers in a desperate search to find the man responsible while there is still time.
---
What do you think about this review?
Comments
No comments posted.

Registered users may leave comments.
Log in or register now!