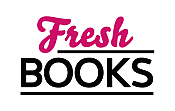 December brings fabulous reads!
"Abigail Chantry's decision to save her sister will lead to a whole new life."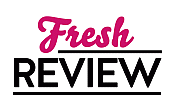 Reviewed by Leanne Davis
Posted January 21, 2013

Max, Lord Davenham inherits an estate with monstrous debts. Saving the estate becomes his reason for existence. He borrows some money from a savvy businessman and sets out for the West Indies to become a prosperous businessman himself. Leaving behind his aunt, who adores society and has no idea of the difficulties ahead, to stay in London may have been the worst decision Max made. Abigail Chantry and her sister were both raised in a home for distressed young ladies when their parents died. Older than Jane, Abby has worked as a governess. When she learns that her sister is to be a companion to an old lady, Abby is thrilled that Jane will be coming to London. When she is approached on her half day off by a maid, Abby learns that the whole job was a scam. Jane is currently fighting for her virtue in a brothel.
With Daisy's help, Abby rescues Jane and another young woman, Damaris, from the brothel. When her employer turns her out, Abby and the three young ladies form a plan to find themselves a happy ending.
As usual, things don't quite go they way they expect and the four young women are living in a condemned building with nothing left. Abby sees a house on the block that looks like it may contain something worth stealing and sets out across the rooftops. Inside the home, Abby discovers nothing but an old lady being abused and ignored by her servants. Lady Davenham has been bedridden ever since a fall left her to the mercy of her uncaring servants. When Abby volunteers to rescue her, she seizes the chance. In a few short days, the Chance sisters have moved in with their aunt, Lady Bea.
In the meantime, a wayward letter has finally found Max. His aunt's old friend complains that Lady Bea hasn't been seen in a very long time by her friends. Most of the letter was unreadable to due salt water exposure. Max returns to London the first ship to find out the truth. It's been ten years since he left England and he has no idea what he will find on his return. More serious in tone than some of Ms. Gracie's stories, THE AUTUMN BRIDE will still be a big hit with her fans. There were some amusing situations and conversations but the topics of forced prostitution and enormous debts are better suited to the serious tone of the book. Ms. Gracie has done a fabulous job of delivering a twist where ingenuity and industrious living pay off in unexpected ways. This is the start of a new series. If you haven't read Anne Gracie, this would be a good place to start. Fans of Ms. Gracie have something new to look forward to.
SUMMARY
Ill fortune has brought once-respectable governess, Abigail Chantry, her younger sister and their two friends to the verge of destitution. When breaking into a mansion in desperation, Abby discovers the elderly owner, Lady Beatrice Davenham, bedridden and neglected. Abby and the old lady hatch a plan for Abby and her three 'sisters' to come live at the mansion and set about improving all of their lives. Until Lady Beatrice's nephew Max arrives in London.
Max, now the head of a vast and profitable trading empire, is returning to London to settle down, marry a beautiful high-born lady, and breed some heirs. He's horrified to find his aunt apparently under the sway of impostors, led by an opinionated spinster who has the temerity to defy a man in his own house. But to Max's concern, finds he's enjoying their exchanges a little too much. Falling in love was not in Max's plan. Nor was it in Abby's.
---
What do you think about this review?
Comments
No comments posted.

Registered users may leave comments.
Log in or register now!