"Three military men find romance and danger"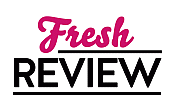 Reviewed by Clare O'Beara
Posted January 21, 2013

Romance Contemporary | Romance Gay
Three ex-military men get close in this adult novel which alternates between a claustrophobically snowed-in cabin in upstate NY and the jungle rescue missions they undertake as mercenaries.
Fifth in the Men of Honor series, which focuses on military romances, BOUND FOR KEEPS brings young Shane stumbling through snow to a lit cabin just before Christmas. The two occupants, Reed and Keith, are used to having the place mistaken for an inn but there isn't another house for miles. They take in Shane and treat him for hypothermia, which, this being a gay novel, involves them both stripping off and lying beside him in the bed. They are loving partners who have been together for years. Shane's also on a warm saline drip as Reed is a doctor and they take good care of the younger man. As soon as Shane is able to walk he tries to sneak away because he is being trailed by an enemy and has no wish to draw trouble to the two men's door. But he's unable to get far and ends up ill for weeks with pneumonia.
Shane watches the rough and tumble relationship between the two older men and longs to be part of it, but when he admits to being gay they don't pressure him into anything. He had a partner who was shot and killed in action, and he gets flashbacks and PTSD. Shane is not admitting that he used to be in the CIA and the other two only give him details of their work as it arises: Keith, an ex-Marine, is helicoptered out and rescues a kidnapped woman and child from a jungle compound, and Reed later goes after gun- runners. Gradually the three men get to trust one another and a physical relationship develops between them. But the motto of 'safe, sane and consensual' isn't enough to keep them alive when Guthrie, Shane's former CIA boss, tracks him down to the cabin....
SE Jakes has written an intensely physical romance which, even for non-gay people, still contains enough plot and character building to keep us reading. I would have liked to see a female appear in the story for more than a few paragraphs, even a kindly neighbour or postmistress, but maybe that's not what the target market would prefer. A well-crafted book with strong language, BOUND TO YOU could appeal to women who like reading about hot alpha males and can get their heads around the fact that these particular males prefer men to women.
SUMMARY
Since losing their beloved third to cancer, Keith Masters and Johnny Lou Reed haven't thought about filling the void in their lives with anyone else. Until a stormy Christmas Eve, when a half–frozen, newly discharged Army Ranger shows up on their doorstep—with no memory of who he is or how he got there.
The former Marine in Keith is suspicious that he can't turn up any information about Shane anywhere, not even an address. Direct questioning will have to wait until they've gotten the boy well.
Shane knows it's only a matter of time before Keith and Reed figure out his past. And when they learn the depth and the darkness of the secrets he holds, he could get them all killed.
In the heat of the dark winter nights, the three men discover a passion that heals the gaping wounds in their hearts. And Shane wonders, despite the danger hot on his heels, how he will ever bear to leave...
Warning: Contains secrets, undercover operations and three hot, alpha military men who can set a cold winter night on fire.
---
What do you think about this review?
Comments
No comments posted.

Registered users may leave comments.
Log in or register now!