"IMMORTAL CRAVING surpassed my expectations, blowing them completely out of the waters."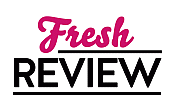 Reviewed by Annie Tegelan
Posted January 5, 2013

After centuries of hiding, lion-shifting Rakshasa Tasmin Singh has emerged from the shadows to seek sanctuary from the Lilim queen. As Bay Harper is best friend to the Lilim queen, she is thrust into a world that only her wildest imagination can dream up. As a human, Bay is seen as gentle and fragile, yet she has a spark within her that is further explored in this book.
Kendra Leigh Castle is not only making her mark in the paranormal romance genre, but she is blazing her way to the top of the list! Fans of Lara Adrian's Midnight Breed series and Nalini Singh's Psy-Changeling series will come to enjoy Castle's unique world and knack for complex and endearing characters.
For me, the best part of IMMORTAL CRAVING is the hero, Tasmin Singh. I was completely and hopelessly enamored by his presence. He has such a way of holding himself at a distance, but also showing some vulnerability whenever he thinks Bay isn't looking. I loved his arrogance, but also his fragility and he became the sole reason I enjoyed this book so much. I was so curious about his character that he became the driving force of this book for me.
Another thing I enjoyed about IMMORTAL CRAVING is the way Castle is able to further build on relationships and the world she had conjured. For that reason, I strongly suggest that readers start at the beginning of the series with Dark Awakening.
IMMORTAL CRAVING surpassed my expectations, blowing them completely out of the waters. With strong characters and a unique world, it's easy to get lost in Castle's romances.
SUMMARY
The last-and most lethal-of his kind . . .
Wild, uncontrollable, and powerful, the lion-shifting Rakshasa were hunted down by vicious rival vampires who feared their dark, magical abilities. Somehow one survived, and now, after centuries of hiding, Tasmin Singh reemerges as fierce and fearless as ever at the door of the Lilim queen, seeking answers . . . and sanctuary.
The human best friend to a vampire queen, Bay Harper traded her quiet, comfortable life for a world filled with immortal assassins, warring werewolves . . . and this hauntingly sexy shifter. Only Bay's gentle touch can subdue Tasmin's inner demons, even as he brings out a passion and sensuality she never imagined she could feel. But when a bloody struggle threatens to tear them apart, can Bay risk everything on her faith in him-or will his dark side be stronger than even their all-consuming desire?
---
What do you think about this review?
Comments
No comments posted.

Registered users may leave comments.
Log in or register now!