"Teen years are tough enough without demons"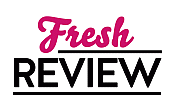 Reviewed by Clare O'Beara
Posted December 27, 2012

Romance Paranormal | Contemporary Novella / Short Story | Young Adult Paranormal
ON RAVEN'S WINGS is a novella for young adults, the first in the Hell Bent/Heaven Sent series. Mary Joseph is having a hard time adapting to the effects of economic recession - she's had to leave her fee-paying Catholic school and attend a public school. Here the only good thing is that she's made a friend of a girl called Triniti who plays in a rock band. Mary plays drums and sings, to great applause, and decides to take the stage name Raven to shed her good- girl image.
Desirable young man Ian sneers at Raven first, then when he sees her playing he wants to get to know her. This is because Triniti has given her a makeover, snipping off her ponytail and applying careful black eye makeup. Raven was keen to shed her past, not her virginity, so she discourages more than a kiss, but can't deny that she finds Ian attractive - if strange. Next day after school Ian invites her into his car and starts telling her weird stories about a fight between good and evil, and that he is sent from heaven to search for the daughter of a demon before she destroys the world. This is too much for Raven so she freaks out and runs home. Here her mom yells at her for having cut off her hair. She can't win! Next thing an explosion rocks her house and fire and smoke force Raven out the top window. Instead of falling, she floats down on black lacy wings that sprout from her shoulders and vanish again. With her life irrevocably changed, and her mother vanished, she has to confront what Ian has said and wonder if she is indeed what he was telling her.
I enjoyed ON RAVEN'S WINGS and was sorry it wasn't longer. Isobel Lucas has a direct style which brings you straight into the world of her characters, though more description would have been good, and she wastes no time in getting to the heart of the action. A forced clash between good and evil in two teens who are attracted to each other sounds like a great recipe for a paranormal series, and I will be interested to see how it develops. The publishers recommend the series for over 17s.
SUMMARY
Mary Joseph's family is going through a financial crisis and now she's forced to finish out senior year at the local public school. In an effort to erase her Catholic school girl image, she joins a rock band, gets a makeover from her best friend, and changes her name to Raven.
Ian, the hottest guy in school, notices her and she's plunged into a world she never expected to enter. His kisses are as steamy as his body, but Raven doesn't know if he's telling her the truth about his bizarre family or if he's just saying anything to convince her to go all the way.
When disaster hits Raven's family, she has to make a decision: ignore Ian's wild claims or take a leap of faith.
On Raven's Wings is the first episode in a series of five novelettes (10,000 - 15,000 words) releasing every two weeks starting October 23rd. Due to sex and language, this is recommended for readers 17 and up.
---
What do you think about this review?
Comments
No comments posted.

Registered users may leave comments.
Log in or register now!