"New Mexico is stranger than it seems..."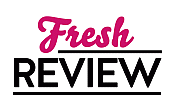 Reviewed by Clare O'Beara
Posted December 18, 2012

An adult erotic romance with a paranormal edge, COME FILL ME which is set in New Mexico involves several shootouts and dead bodies, so is not for everyone. COME FILL ME tries to tick several boxes - alien ancestors, secretive clans, people with 'gifts', threesomes, dominance and thriller-type action. I felt a couple of them would have sufficed and made it a better tale, because the characters kept jumping from one genre to another without being very sensible about it.
Liz Munez is a pediatric doctor and a thug called Carreon swaggers into her office one day - with armed backup - and tells her she is coming with him. Liz goes into memories of her time with him which are straight out of The Story of O. He'd been dominant, given her to his men and watched. Carreon now tells her she is to heal someone. Liz is a gifted healer of his tribe, which are half Aztec and half alien. Carreon keeps her father captive so she has to obey. The patient, back at Carreon's stronghold, turns out to be an enemy tribe's leader who has been shot badly. Carreon and all his men watch while Liz heals this man, which means she has to arouse this injured unconscious man and have sex with him. Restored, Zeke brings Liz with him when his men storm the compound.
In Zeke's stronghold Liz now has to perform the identical healing service for Zeke's brother Jacob, also seriously injured, and rather than attending to security the men then engage in threesomes all night. The most genuine part of the story was about a young woman named Kele who worships Jacob and is jealous of his other girlfriends, and fastens her envy on Liz, so that all she can think to do is to go to Carreon and promise to let him in if he'll take Liz back with him. A prolonged shootout ensues, with Liz more afraid for her father than for her new lovers.
I was intrigued by Tina Donahue's concept of Aztec-alien tribes living quietly in New Mexico, and there were some good descriptive passages to show us their foods and native art. COME FILL ME could well suit the adventurous, but don't read it if you're easily offended.
SUMMARY
Years ago, with the healing abilities afforded by her blend of Aztec and extraterrestrial blood, Liz was free to do as she wished. Now she is trapped in a blood feud, forced to heal one of her clan's most dangerous rivals so they can exploit his gift of prophecy.
As she drapes her nude body over his, the rush of his returning strength overwhelms her, and his stunningly sensual caress pushes her to her sexual limit.
Zeke Neekoma never expected to hunger for a woman he's supposed to hate, but now that he's tasted her, he has no intention of denying himself the pleasure of her body—or of kidnapping his enemy's most cherished plaything.
Brought to Zeke's stronghold to heal his brother, Jacob, Liz surrenders her body's most traitorous needs to the unrestrained desires of two powerful men. And the brothers fill the lonely void she has too long endured.
But her clan doesn't intend to let her go without a fight… and the ecstasy that binds Liz to her lovers could be the thing that breaks them.
Warning: Worlds collide when two Alpha males crave a woman they shouldn't have. Their dominance and desire knows no limits, culminating in sex so torrid this babe's never gonna be the same…or free of one brother's touch.
---
What do you think about this review?
Comments
No comments posted.

Registered users may leave comments.
Log in or register now!