"Have you ever bought anything and paid just what you thought it was worth?"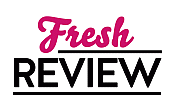 Reviewed by Viki Ferrell
Posted November 20, 2012

Abby Benson always dreamed of owning a wedding cake bakery. Her Aunt Grace, who recently passed away, leaves Abby a house to live in and to renovate into a bakery. She also leaves Abby the money to do the renovations and enough to live on for a year while the business gets on its feet. That's when Dane Reynolds enters Abby's life. Her dad gave her Dane's name to contact about doing the renovations. Dane takes the job, which means he and Abby spend a lot of time together with the renovations and getting to know each other. Before you know it, they are dating and really falling for each other. Dane is everything Abby has dreamed about in a husband all her life.
Abby's business, "A Piece of Cake," opens on Aunt Grace's birthday; what a fitting tribute! Abby decides not to set a price list for her wedding cakes, but to let her customers decide what their cake is worth to them. Her business starts slowly, but when the local news gets wind of her pricing method, she makes an appearance on a local TV human interest show. That appearance leads to another on national TV. Abby becomes an instant celebrity for her innovative pricing and business is booming. Abby and Dane see each other when she has time, but the bakery is consuming most of Abby's days and nights. When Dane questions Abby's priorities and whether her business is "worth" the time she is spending with it, Abby gets angry and they have a fight. Now Abby has to decide if the business is "worth" losing Dane.
FOR WHAT IT'S WORTH is a delightful inspirational romance. The characters are all strong but charming and fit beautifully into the story line. This is a story about family, values and evaluating the "worth" of what you do and who and what is important to you. It's a quick read and time well invested. Don't miss this one!
SUMMARY
Abbys dream of owning her own cake shop is finally coming true, but she's still not sure what to charge for her cakes. Deciding to let her customers determine her cakes' worth quickly turns Abby into a real celebrity. But her newfound fame could end up costing her everything.
This delectable romance is sure to keep you guessing to the very last page.
---
What do you think about this review?
Comments
No comments posted.

Registered users may leave comments.
Log in or register now!