"True page turner from its shocking beginning to its stunning end!"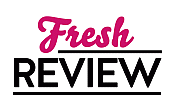 Reviewed by Heather Lobdell
Posted October 21, 2012

I found LESSONS IN LOVING A LARID, Michelle Marcos' latest romance novel, refreshingly new and stunning in its intensity. This one begins as no romance never ever has before. Marcos' beginning is true to the time and gives readers a very real glimpse of what life was like for a child of Scotland as its people fought each other for land, for honor, for title, or just simply for war. The book never did slow down its pace and I just kept turning the page for that something more where I could be okay putting it down!
Shona Slayter, once a MacAsian, and her sister Willow have spent most of their lives as indentured servants. After watching the brutal murders of most of their family, the kidnapping of their brother, and the ultimate demise of their clan the girls were forced to do anything to survive. But that survival was not always easy. Now Shona is counting down the days until she is free and can look for the brother that she just knows is out there waiting to be found. Unfortunately before her birthday the new Laird of Ballencrieff thinks that his very much past due rents needs to be paid in full and it seems that Shona and her sister are going to be forced to cover the debts of the family they work for.
Conall MacEwan has just recently lost his wife. Now he is raising his son on his own, on an Estate he has never known, where it seems the tenants have more than the Laird and nothing has been set to rights for a very very long time. Forced to collect back payments to ensure the sanctity of his own, Conall did not expect to be questioned, nor did he expect to find that this hostility is coming from feisty young woman indentured to his tenants. Intrigued and more than a little attracted Conall accepts payment in the form of the girl and her sister who will be working off the debt owed to him.
Determined to gain her freedom no matter the cost Shona sets out to seduce the Laird. Unfortunately sometimes it seems that her tongue gets in the way of her plans. Confident, head strong, and brazen Shona stands up for those she considers hers, she stands up for those she doesn't, and finds herself standing up to the one man who can grant her the freedom she so desires. Can Shona keep her temper in check long enough to win the heart of the Laird?
These two characters were both independent people who you almost knew would never fully get along. The sparks that flew with each argument make them more determined to stay away from the other. Yet it seems as if that is the one thing that never happened. Conall and Shona are just drawn to each other like moths to flame. Their romance is very entertaining to watch. As much as Shona wants her freedom she soon finds that she wants Conall more. Will the Laird take a chance on love and claim her as his own?
SUMMARY
A DEFIANT APPRENTICE
Thrust into indentured servitude as a child, Shona Slayter is counting the days until her twenty-first birthday, when she gains her precious freedom. Unfortunately, the new laird of the estate has other plans—and he's determined to keep her bound to him. The only way for Shona to be free of her bonds is to marry the man who holds the key. But seducing a handsome laird is not what she was trained for, and the more she tries to win his heart, the more she loses hers.
A HARD MASTER
With a young son to raise and a crumbling Scottish estate to manage, Conall has enough to worry about without the brazen, beautiful Shona challenging him at every turn. But their heated spats are starting to turn into real sparks…and soon the Scottish hills are ablaze with their forbidden attraction. Yet no matter what Shona is willing to do to buy her freedom, Conall has no intention of letting her go...
Excerpt
Some time after breakfast, the boy arrived on the estate with Hume's cows. Despite Shona's happiness at seeing Daisy and Precious again—she'd known them since their birth—their arrival reminded her of a depressing reality. Nothing in her life had really changed. She had been a farmhand at Hume's, and she was a farmhand still. Three months, ten days, and fifteen hours to go...
Shona walked the cow into the milking pen, and locked her neck into the stanchion. She shoveled some sweetened grain into the feed bucket to entertain Precious while she was milked. After some cooing words and a few reassuring pats, Shona gently cleansed Precious's teats with a soft cloth to wipe away any dirt and hair. Precious's poor udders were stiff and full, and they had begun to leak. Using her thumb and forefinger, Shona encircled Precious's teat high up, and then squeezed each finger around it until a stream of milk came out. Precious's flesh felt familiar and warm, and the soft teats filled up with milk just as soon as they were emptied. Shona's practiced hands soon rendered a full pail of thick warm milk. She lifted the heavy pail, and poured it out into a five–gallon milk bucket.
Behind her, a shadow filled the doorway. The sunlight inside the dairy dimmed.
"Good morning, Shona."
The Englishman. His deep voice resonated through her, and she was startled by the unexpected flutter it caused inside her. His accent made her name sound different—somehow more refined—and for just an instant, it took her out of a dairy in the Scottish Lowlands and put her in a salon in a London palace. She turned in his direction, suddenly uncomfortable with her appearance. Her clean apron was now dotted with drying milk drops, and her faded russet–colored dress was also her most frayed. A tendril of hair escaped her cap, and she pushed it back from her face.
"Mornin'," she replied.
He walked over to her with slow, easy steps. What was it about this man that made her feel so ill at ease? Perhaps it was his clothes, which bespoke a level of wealth that no one in her circle of acquaintances had ever aspired to, let alone achieved. Perhaps it was his Scottish birth but foreign ways, which made him such a puzzle to her. Or perhaps it was his handsome face and heavily muscled body, which called up sexual desires that she had no intention of admitting to him, let alone expressing.
"I see the cattle have arrived." The Englishman placed a leather–clad hand on Precious's head. His thick dark eyelashes dropped as he regarded the animal. The sleeves of his royal blue tailcoat stretched over his thick arms, and her gaze drifted to the cream–and–gold waistcoat that gleamed across his chest. His face was freshly shaved and washed, evident from the still–damp hair at his temples. Spikes of dark hair fell forward over his forehead, stealing years from his age.
"Aye. 'Twas a long journey from the farm, but they are none the worse for it."
"Glad to hear it. I've sent the young man back for the goats. They'll be here this afternoon. I trust you'll see to them as well."
She nodded, waiting for him to say how beautiful the dairy looked. She had really outdone herself trying to make it spotless. In some measure, her efforts were for the benefit of the cows. But, in truth, she really wanted her new master to notice.
He took a deep breath and a crease deepened in his forehead. "I came to talk to you about your sister, Willow."
Her heart squeezed tight, but she swallowed the crushing disappointment. "That doesna surprise me," she muttered, anger fomenting within her. It had to be a blind man that did not notice—and desire—Willow's beauty. But this man . . . it bothered her that he took such an interest in her pretty twin.
"Yesterday evening, I noticed that Willow had a mark on the back of her hand." He gestured with his own hands. "It was a scar . . . a sort of brand. Where did that come from?"
A thread of panic coiled within her. She moved to the other side of Precious, instinctively hiding her own hand from his sight. "Did ye no' ask her?"
"I did, but she wouldn't discuss it. When I pressed her to tell me who had done such a thing to her, she became quite flustered and flew out of the library. I saw her again this morning, and she'd taken to wearing gloves. I can't imagine what she'd done to deserve such a horrible disfigurement. She seems very ashamed of it. I thought you might be a little more forthcoming. How did she come by the brand?"
Shona stroked the cow's neck, her eyes feathering over her own burled scar. She never forgot about the mark. Never. How foolish of Willow to drop her guard and leave her hands uncovered. "I canna say."
He narrowed his eyes. "You cannot? Or will not?"
"Either way, it is the same. 'Tis a private matter."
He expelled a tortured breath. "Are you always this obstinate?"
Her back stiffened. "Are ye always this meddlesome?"
He took a step toward her, his large frame looming high above her. "What do you think I am . . . a gossiping fishwife? I am master of this estate. It is my responsibility to know the kind of persons I have in my service. Was Willow in trouble with the law?"
She shook her head as she grabbed hold of Precious's halter. "I canna tarry. I must see to milking Daisy now." She spun the cow around to put her back in the stall.
The Englishman stepped in front of them both, his anger barely leashed. A fire ignited in his blue eyes, and the tone in his voice was just a breath away from dangerous.
"I can appreciate your loyalty to your sister," he said through clenched teeth. "But I am your master, and your first loyalty should be to me. When I ask you a question, I expect you to answer it."
"Ye may be my master, but ye dinna own me. I belong to no man."
"That's where you're mistaken. While you are apprenticed to me, you are my charge. It is my responsibility to feed you and clothe you and teach you a trade. It is your responsibility to work diligently and to do as you're told."
"I have done so!" she said, pinning a fist to her hip. "See you the dairy? It is clean, as ye commanded. See you the cow? She is milked, as ye commanded."
"And now I command you to answer my question. What does the mark signify?"
"Ye want an answer? Very well. She tried to brand a horse, and the iron slipped."
His lips pursed. "You must take me for a complete idiot."
"Oh, so ye can read minds as well?"
The look of shock on his face gave her a perverse thrill. It was just a taste of revenge, but it was sweet on her tongue.
He crossed his arms at his chest, barricading her between the cow and his imposing body. "If you think your disobedience will go unpunished, you are gravely mistaken. Defy me and I shall bring you before the magistrate and hand you over as a willful and indolent apprentice, for which the punishment is imprisonment in a house of correction until such time as you are agreeable to serve. And for every one day you spend in prison, the law adds two days onto the end of your indentures."
The sweet taste quickly turned to bile. The hope of her imminent freedom was the only thing that kept her going, and his threat to delay it silenced her. Three months, ten days, and—
"Was the brand inflicted for robbery?"
"No."
"Brawling?"
"No."
"Murder?"
"No!"
His expression chilled to suspicion. His eyes narrowed to slits as he regarded her with renewed awareness. Suddenly, his hand shot out and clamped around her wrist. She tried to wrench it away, but gained nothing—the man's body was stone.
He brought her hand up to his gaze. There for him to see was the hideous scar that disfigured her hand. A gruesome S burned into her flesh so many years before, marking her as well as her sister. Inside, she was quaking.
"Must have been quite a horse to make the brand slip onto both your hands."
Her body was flattened against his, her wrist trapped in his strong grip. "Let me go."
"Now I understand why you were so reticent to speak. Honor among thieves. Answering for your sister would mean betraying yourself as well."
He loosened his grip, and she tore her hand away. "We've done nothing wrong."
"Two women branded for all to see. Now it's clear to me what the S upon your flesh stands for. You're a couple of slatterns!"
A violent anger sprang up within her at that accusation. Instinctively, she swung her open hand and slapped his arrogant face. Hard.
His face stilled in the direction of her smack. But when his face swung back at her, she immediately regretted her impetuous outburst. The blue eyes that she had found so seductive the day before were now glaring hotly at her.
"I shall enjoy spending the next three years making you regret your disrespect."
His threat made her heart pound an uncomfortable beat, but two words alone stood uppermost in her mind.
"Three years? What do you mean? I reach maturity in three months, ten days, and fourteen hours. Upon that day, I will claim my freedom from my apprenticeship."
"No, my sweet," he said, a cheerless smirk touching his reddened cheek. "The sand in the glass has just started falling on your newest indentures. To me."
The tasty dish of freedom she had so long hungered for was now dashed to the floor. Three more years locked in her indentures was appalling enough. But trapped in submission to the arrogant Englishman would feel like three centuries.
---
What do you think about this review?
Comments
No comments posted.

Registered users may leave comments.
Log in or register now!