"A very amusing start to a promising new series"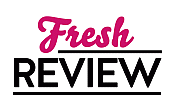 Reviewed by Leanne Davis
Posted September 30, 2012

Gladys Burger has never held a job for more than a few months in her entire life. Her grandmother, Zelda, asks her to move Cannes and take over her matchmaking business. Zelda has an uncanny knack for matching people. An amazing women who never leaves her home, Zelda knows everyone in town and is always up on the latest news.
Gladys, who prefers to be called Gladie, is trying to organize her grandmother's business records and wondering how she will develop the skills to become a matchmaker.
The neighbor across the street has died. Even though it was declared death from natural causes, there are too many questions left unanswered. Gladie's instincts along with some hints from the family have her pursuing all the leads that come her way.
As she investigates, she meets two exciting men who romance her. One is the new police chief in town. The other lives next door to Zelda and is rather mysterious about his life.
Peopled with eccentric and interesting characters, this is a great start to a new series of mysteries. AN AFFAIR TO DISMEMBER was thoroughly entertaining and I look forward to more in the series. Fans of comedic mysteries will want to pick this one up.
SUMMARY
Three months has been Gladie Burger's limit when it comes to staying in one place: She's always been a temp agency kind of girl, ever ready to move on. That's why Gladie is more than a little skeptical when her eccentric Grandma Zelda recruits her to the family business in the quaint small town of Cannes, California. Gladie is also highly unqualified: Her beloved grandmother's business is matchmaking, and Gladie has a terrible track record with romance. Still, despite evidence to the contrary, Zelda is convinced that her granddaughter has "the gift." But when the going gets tough, Gladie wonders if this gift has a return policy.
When Zelda's neighbor drops dead in his kitchen, Gladie is swept into his bizarre family's drama. Despite warnings from the (distractingly gorgeous) chief of police to steer clear of his investigation, Gladie is out to prove that her neighbor's death was murder. It's not too long before she's in way over her head—with the hunky police chief, a dysfunctional family full of possible killers, and yet another mysterious and handsome man, whose attentions she's unable to ignore. Gladie is clearly being pursued—either by true love or by a murderer. Who will catch her first?
---
What do you think about this review?
Comments
No comments posted.

Registered users may leave comments.
Log in or register now!