"The Mafia, the art world and a secret society Tangle over a controversial picture in this rollicking"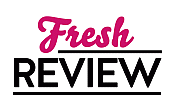 Reviewed by Katherine Petersen
Posted September 29, 2012

The painting of a headless nude sells for $10 million at auction, and Maddy Blume, an ambitious art buyer for a hedge fund, wants to know why. Maddy's curiosity leads her into the middle of an investigation way over her head though, and we all know that curiosity often kills the cat. The problem is there are others who want the same painting, and they will stop at nothing to achieve their goals. Among Maddy's competitors for this masterpiece is a Mafia assassin who needs this success to restore his reputation and likely preserve his own life. At the same time, criminal investigator Alan Powell works with the FBI and local police to investigate a headless corpse found under the Brighton Beach boardwalk. Powell suspects the Mafia but proving it won't be easy.
THE ICON THIEF is Alec Nevala-Lee's debut and the first in a series of the same name, and it's a thriller with the twists and turns to keep any fan of suspense intrigued. Moving from viewpoint to viewpoint, Nevala-Lee gives readers insight to a number of his characters as well as proving his mettle as a connoisseur of the art world and the history of secret societies including the Rosicrucians.
THE ICON THIEF bogs down a few times when it comes to the history of secret societies but not enough to detract from the story. It's fast-paced and filled with action: everyone watching out for everyone else. Anyone who can't handle a bit of a body count should avoid this one. Any time the Mafia is involved, the corpses tend to pile up. What's nice is that it's hard to distinguish the bad guys from the good guys at all times since so many of the characters have gray areas and interesting histories. Nevala-Lee is definitely a writer to watch. I'm looking forward to City of Exiles, the next in this series.
SUMMARY
A controversial masterpiece resurfaces in Budapest. A ballerina's headless corpse is found beneath the boardwalk at Brighton Beach. And New York's Russian mafia is about to collide with the equally ruthless art world....
Maddy Blume, an ambitious young art buyer for a Manhattan hedge fund, is desperate to track down a priceless painting by Marcel Duchamp, the most influential artist of the twentieth century.
The discovery of a woman's decapitated body thrusts criminal investigator Alan Powell into a search for the same painting, with its enigmatic image of a headless nude.
And a Russian thief and assassin known as the Scythian must steal the painting to save his reputation--and his life.
The murderous race is on. And in the lead is an insidious secret society intent on reclaiming the painting for reasons of its own--and by any means necessary....
---
What do you think about this review?
Comments
No comments posted.

Registered users may leave comments.
Log in or register now!