"Steamy Love and Adventure in a Paranormal Seattle"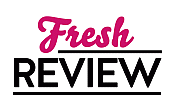 Reviewed by Katherine Petersen
Posted September 29, 2012

In Kira Brady's debut HEARTS OF DARKNESS, the first book in the Deadglass Trilogy, Kayla Friday went to Seattle to claim her sister's body and find out what killed her. She stays to try to unravel the mystery of a necklace; an attraction to a hunky mercenary werewolf named Hart and ends up in the middle of a long-standing feud between two paranormal races. The Kivati are shape-shifters—mostly powerful birds, but also wolves and deer—and the Drekar, dragon shifters with no soul.
Kayla meets Hart at the morgue where she learns about the necklace that both the Kivati and the Drekar leader, Norgard want. Hart, who is a blood slave to Norgard, is charged with finding it and returning it to Norgard. Then he'll have one more thing to do to gain his freedom. Kayla and Hart fall for each other, so when Norgard's last request is for Hart to deliver Kayla to him, Hart has to choose between his heart and his freedom.
As with many books, there are parts of this book that worked for me and parts that didn't. I really liked the world that Brady introduces: the two different races, a lack of electricity because of wraiths (souls who wouldn't get through the gate) and a dependence on steam engines and older technologies. I also enjoyed the mix of Babylonian and Native American mythologies. But as much as I liked the world, I didn't like the main characters so much but Kayla in particular. She went from grieving over her sister's body to an attraction to Hart in a nanosecond, and I've always had issues with instalove.
That said I really liked the character of Grace, so I'll stick around for that book. For some reason, Grace had the depth and mystery that Kayla lacked. So too, does her love interest although I definitely liked Hart better than Kayla. Hopefully, this is one of those series that gets better with the next books, and if the excerpt is anything to go by, it seems like that will be the case. So for those who are willing to read an okay first book as prelude to a second book with more promise, give it a try.
SUMMARY
In the first of a dazzling new romantic trilogy, one woman's courageous search plunges her into a millennia-old supernatural war--and an irresistible passion. . .
Nurse Kayla Friday has dedicated her life to science and reason. But for her, Seattle is a place of eerie loss and fragmented, frightening memories. And now the only clue to her sister's murder reveals a secret battle between two ancient mythologies. . .and puts Kayla in the sights of lethally-sexy werewolf mercenary Hart. He'll do whatever it takes to obtain the key to the Gate of the Land of the Dead and free what's left of his soul. But seducing the determined Kayla is putting them at the mercy of powerful desires neither can control. And as the clock ticks down to hellish catastrophe, the untested bond between Kayla and Hart may lead to the ultimate sacrifice.
---
What do you think about this review?
Comments
No comments posted.

Registered users may leave comments.
Log in or register now!