"A festive look at our spiritual lives and the change that comes with growth."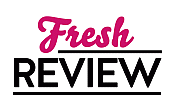 Reviewed by Viki Ferrell
Posted September 20, 2012

Christian | Non-Fiction Inspirational
I picked this book for review based solely on its very intriguing title. It sounded like the book would be a great story and full of laughs -- and it was indeed. But I discovered about halfway through that it is a work of nonfiction; a true story in which the author finds herself in a serious, life-threatening situation. From page one, I was so engrossed in the story that it never occurred to me that the main character and the author had the same name. So what if the book was written in first person? I've read works of fiction before that were.
Rhoda Janzen shares her experience with breast cancer, falling in love with a real no-nonsense, down-to- earth man and returning to organized religion. Her memoir, New York Times bestseller MENNONITE IN A LITTLE BLACK DRESS, told of her reconnection with her parents and her Mennonite roots. But when she met Mitch, a Pentecostal man full of faith and a love for God, and tried out his Pentecostal church, Rhoda's life was truly transformed. She experienced growth in her own faith and found a true peace and joy. She was challenged to examine her own personal private questions about life as she was diagnosed with cancer and battled her way through that experience.
Rhoda takes a comical approach to many things in life and her descriptions of mundane everyday objects and happenings are quite amusing. The family she inherits when she marries Mitch is somewhat quirky -- a teenage son and a blind, aging father. Rhoda is challenged with winning over both of them, but is up to the task.
DOES THIS CHURCH MAKE ME LOOK FAT? is a festive look at learning God's principles for our lives and how to apply them to everyday living. It's a story about accepting change and growing in the process, about being quiet and listening -- to God and to the wisdom of others. Although I didn't get a work of fiction, I'm glad I chose this book. My life has been enriched by it, and I'm sure yours will too. You can't go wrong with this pick.
SUMMARY
What does it mean to give church a try when you haven't really tried since you were twelve? At the end of her bestselling memoir, MENNONITE IN A LITTLE BLACK DRESS, Rhoda Janzen had reconnected with her family and her roots, though her future felt uncertain. But when she starts dating a churchgoer, this skeptic begins a surprising journey to faith and love.
Rhoda doesn't slide back into the dignified simplicity of the Mennonite church. Instead she finds herself hanging with the Pentecostals, who really know how to get down with sparkler pom-poms. Amid the hand waving and hallelujahs Rhoda finds a faith richly practical for life--just in time for some impressive lady problems, an unexpected romance, and a quirky new family. DOES THIS CHURCH MAKE ME LOOK FAT? is for people who have a problem with organized religion, but can't quite dismiss the notion of God, and for those who secretly sing hymns in their cars, but prefer a nice mimosa brunch to church. This is the story of what it means to find joy in love, comfort in prayer, and--incredibly, surprisingly--faith in a big- hearted God.
---
What do you think about this review?
Comments
No comments posted.

Registered users may leave comments.
Log in or register now!