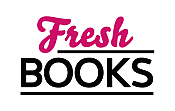 Summer Reads are HOT in July!
"Thrilling and well developed"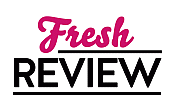 Reviewed by Tina Avon
Posted August 4, 2012

Over the last few years, I have considerably reduced the number of thrillers I read, mainly because they all started to sound the same to me, especially the legal ones. Having said that, however, every once in a while, I am lucky enough to find one that captures my interest and fully engages me -- which was the case with THE LAST JUSTICE. Firstly, the author created an opening chapter that instantly grabbed me. I can never understand why authors who write thrillers don't realize that we need to be 'thrilled' from chapter 1. It is obvious that Frazer knows this as this chapter opens with a shootout in the US Supreme Court with a killer who manages to escape.
This is the set up for a plot line that basically runs at 100 miles an hour and does not stop until its fitting and unpredictable ending.
THE LAST JUSTICE is well structured, with both events and characters that are interesting and intriguing. I have to admit that I could have done without the 'romance' part of the book as I don't feel that it was needed -- the story was strong enough to sustain itself, but this is such a minor detail and in no way removed my enjoyment. This legal thriller is a great ride, full of did not see that coming' moments and with an ending that will surprise you. THE LAST JUSTICE is wonderful.
SUMMARY
Chaos erupts at the U.S. Supreme Court when an assassin guns down six justices as they are hearing a case. Solicitor General Jefferson McKenna, the government's top lawyer in the Supreme Court, is appointed to the multiagency commission investigating the murders. As Congress draws battle lines over who will replace the slain justices, the commission follows clue after clue, each one pointing to an unlikely suspect in the conspiracy: McKenna himself. In a desperate bid to prove his innocence, McKenna, on the run with his deputy, Kate Porter, must track down a disgraced law clerk with ties to hidden Saudi assets.
But their search leads to unexpected alliances, unearthing dark secrets and corruption at the highest levels and the people with clues to the riddle keep turning up dead. From the marble halls of the high court to the inner corridors of the West Wing, from the D.C. housing projects to the desolate back roads of a New York Indian reservation, McKenna and Porter are on a collision course with a shadowy enemy who will stop at nothing to keep the truth buried. From its explosive first page to its haunting conclusion, The Last Justice explores the politics of law, the bounds of friendship and love, and the frightening price of unbridled ambition.
---
What do you think about this review?
Comments
No comments posted.

Registered users may leave comments.
Log in or register now!