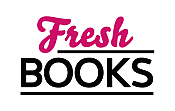 Spring flowers, great May books to enjoy!
"A walking disaster area meets his match."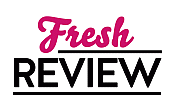 Reviewed by Clare O'Beara
Posted July 31, 2012

This story reads well on two levels. On one, it's an exciting college romance between a good girl and a bad boy. On a deeper level BEAUTIFUL DISASTER is a tragedy of the generational cycle of violence, alcoholism and gambling being repeated by two intelligent young people even as we watch. It's almost compulsive reading and the main characters have a presence which makes them jump off the page.
Travis Maddox is a walking disaster area and Abby Abernathy first encounters him when she is brought to a secret fight in the basement of Eastern University, where promoters and students alike bet on brutal no-rules bare-knuckle (and elbow, knee and floor) fights. Abby is brought by her best friend America, who is going out with Shepley, Travis's cousin. Travis gets blood on Abby's nice cardigan and after winning the fight gets interested in seeing her again. She's not keen, because now she knows what gaudy tattoos lurk under his shirt. His nickname 'Mad Dog' isn't encouraging either. Not to mention the string of trashy one-night-stands he's famous for, and the groupies who follow him around.
However since Travis rooms with Shepley, America and Abby start to be around him more, and he cleans up well, can hold a conversation and turns out to be a straight A student majoring in criminal law. He got a scholarship for half his tuition and is paying the rest of his expenses with his fight winnings. Abby is good at math but less so at biology and Travis offers to coach her, improving her grades and capturing her attention, as well as nicknaming her Pigeon. She decides that they can be friends but has no intention of taking the relationship any further. Naturally this makes her the talk of the cafeteria and Travis's daunting presence ensures that other boys don't try to chat Abby up, apart from the well-bred Parker Hayes who is sufficiently impressed to date her and give her a diamond bracelet, earning Travis's undying enmity.
The amoral Travis makes a bet with Abby that if he is hit even once in his next fight, he will be celibate for a month, but if he wins while avoiding getting hit she has to stay with him for a month. He wins and Abby takes bets very seriously - later we find that her father is addicted to gambling, a past she is trying to escape - so she has to move in with him and Shepley. Refusing to sleep on the couch where Travis has his encounters with women - which appear to be unpleasant for all in the flat except Travis - Abby ends up 'having' to share his bed. She could have bought a sleeping bag and slept on the floor. Two weeks into the experiment the two are secretly crazy about each other but Abby, even as she sees moody, jealous Travis improve the behavior he learned in a dysfunctional family, is terrified to get trapped with the same drinking, violent and gambling life her mother endured.
BEAUTIFUL DISASTER is a catalogue of irresponsible behavior from using fake IDs to dangerous drinking games to driving drunk; from causing actual bodily harm in the cafeteria without anyone complaining to the police or university, to repeated one-night-stands. To the author's credit, every time there is at least one voice of reason telling a girl that it is suicidal to bet she can drink fifteen shots of tequila, and the aftermath isn't pleasant either. When Travis and Abby eventually become lovers he seems to have nothing going for him but vigor, pleasing the lady never having been his priority; at least he was savvy enough always to use protection and Abby puts herself on the pill. I was disappointed that bright young people couldn't come up with ways of entertaining themselves that don't involve heavy drinking, but the girls are warned that drinks can be spiked. And Abby's pathetic father showing up sponging thousands from her is a good warning of the consequences of gambling.
Jamie McGuire has written an intense, well-characterized, enjoyable drama which grips from the start. As she strives for an elevated standard of English it is worth my while to niggle; people do not shrug, nod or wink words, any more than they kick them, while a few times she uses "America and I" where "America and me" would be correct. BEAUTIFUL DISASTER deserves to be read but I would hesitate to recommend it to readers under 18.
SUMMARY
The new Abby Abernathy is a good girl. She doesn't drink or swear, and she has the appropriate number of cardigans in her wardrobe. Abby believes she has enough distance from the darkness of her past, but when she arrives at college with her best friend, her path to a new beginning is quickly challenged by Eastern University's Walking One-Night Stand.
Travis Maddox, lean, cut, and covered in tattoos, is exactly what Abby wants—and needs—to avoid. He spends his nights winning money in a floating fight ring, and his days as the ultimate college campus charmer. Intrigued by Abby's resistance to his appeal, Travis tricks her into his daily life with a simple bet. If he loses, he must remain abstinent for a month. If Abby loses, she must live in Travis's apartment for the same amount of time. Either way, Travis has no idea that he has met his match.
---
What do you think about this review?
Comments
No comments posted.

Registered users may leave comments.
Log in or register now!