"Acari Drew's first Mission quickly turns into more than she bargained for..."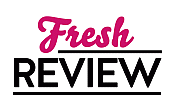 Reviewed by Sherri Morris
Posted May 30, 2012

VAMPIRE's KISS is the second book in The Watcher's Series. Although I have not read the first book of the series, I could easily follow this book. There is enough back story in this book to keep you from feeling lost.
Acari Annelise Drew is in her second year at the Isle of Night training to be a Watcher. In the first book, she had defeated her old roommate Lilac, which then granted her a chance at a mission off the Isle of Night. She knows her mission is coming up soon. When her schedule gets slightly changed from combat training to dancing, waitressing, and perfecting her German, she is totally confused....especially when she finds out that she will need this new training for her mission.
Acari Drew has two men in her life. Her mentor Ronan, is a vampire recruiter. Drew is attracted to Ronan. Not only is he good looking, but he listens to her, guides her in her training, and seems to genuinely care about her. She just wishes he cared about her in a different way.
Master Alacantara is the sexy vampire bad boy Drew is working with on her mission. The two men are shifting, Ronan is becoming more distant while Master Alacantara is becoming more mentor than vampire. And all Drew can think of is escaping.
Drew's mission takes her into the dining room of the evil vampires who have another vampire held captive and tortured for information on the Isle of Night. Drew's mission is to find the vampire known as Carden McCloud. While her mission was to obtain information, all that changes when the vampire's captors plan to kill him later that evening. Drew now has to find Carden and help him escape. Only in saving him, she gets them both into something neither expected or wanted.
Veronica Wolff writes a great story! Although I have only read VAMPIRE'S KISS in this series, I will certainly be adding the next book to my list of books to read next!
SUMMARY
As someone who has survived her first year as an Acari recruit, Drew's ultimate goal is to become a Watcher and be paired up with a Vampire agent. Except nothing is as it seems. The vampire Alcántara is as sinister as he is sexy, Ronan is more distant than ever, and it turns out there are other vampires out there. Bad ones. They've captured one of the Watcher vamps and are torturing him for information-and Drew is going undercover to rescue him. But when their vampire prisoner turns out to be a gorgeous bad boy, Drew's first mission quickly turns into more than she bargained for...
---
What do you think about this review?
Comments
No comments posted.

Registered users may leave comments.
Log in or register now!