"The story of a witch and an immortal obsession"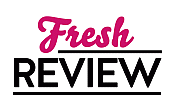 Reviewed by Elizabeth Crowley
Posted April 21, 2012

Fantasy Historical | Romance Historical
In seventeenth-century England, young Bess Hawksmith enjoys watching her mother work miracles as a healer and a midwife. But when the Black Death arrives in Batchcombe, Bess' family is slowly decimated. Bess must watch as her father, brother, and younger sister die an agonizing death. When Bess suddenly becomes ill, her mother makes a decision to give up her existence as a healer and be reborn as a powerful witch, powerful enough to cure her dying daughter.
Bess' sudden recovery creates a stir in Batchcombe. Rumors begin to circulate that Anne used sorcery to cure her daughter. When the witchfinder of Wessex arrives in Batchcombe, witnesses begin to accuse Anne of working with the devil to create the plague. Anne is hanged, but not before she pleads with Bess to go to Gideon Masters, a mysterious man Bess has always suspected is no mere mortal.
Irresistibly attracted, yet terrified of the darkness surrounding Gideon Masters, Bess allows Gideon to transform her into an immortal witch, just as he transformed her mother. But Gideon's gift comes at a dangerous price. As the centuries pass, Gideon has not forgotten Bess' promise, and he is prepared to pursue her until the end of time.
In 2007, Bess is now Elizabeth. Her quiet existence selling essences and potions is interrupted when she meets a young girl named Tegan. Tegan's innocence and unwavering devotion to Elizabeth, make Bess long for the closeness she once shared with her sister. As their friendship blossoms, Bess decides to tell Tegan three very special stories which are very dear to her heart.
The novel transitions across centuries as Bess regales Tegan with the story of her life in the seventeenth century. Bess also shares her story when she went by the name of Eliza, a surgeon in nineteenth-century London. Finally, Bess shares the story of her life as Elise, a nurse in war ravaged Flanders in 1917. Each story Bess shares with Tegan involves the death of someone she allowed herself to love and the appearance of Gideon Masters, who has kept his promise to follow Bess through time. When Gideon once again threatens Bess' new life, Bess vows to protect Tegan, even at the risk of exposing herself as the immortal witch which has been the same woman in each story she has shared with Tegan.
THE WITCH'S DAUGHTER is a bewitching tale of magic and a dark and relentless obsession. Paula Brackston effortlessly weaves together Bess' various identities and creates an absorbing time travel story readers will want to lose themselves in. Brackston impresses her readers with her ability to create not one but three fascinating stories for her readers to indulge in. Bess casts plenty of spells throughout the novel, but the best spell is the one Paula Brackston casts on her readers with this mesmerizing tale of life of an immortal witch.
SUMMARY
In the spring of 1628, the Witchfinder of Wessex finds himself a true Witch. As Bess Hawksmith watches her mother swing from the Hanging Tree she knows that only one man can save her from the same fate: the Warlock Gideon Masters. Secluded at his cottage in the woods, Gideon instructs Bess in the Craft, awakening formidable powers and making her immortal. She couldn't have foreseen that even now, centuries later, he will be hunting her across time, determined to claim payment for saving her life.
In present-day England, Elizabeth has built a quiet life. Her solitude abruptly ends when a teenage girl named Tegan starts hanging around. Against her instincts, Elizabeth teaches Tegan the ways of the Hedge Witch, in the process awakening memories--and demons--long thought forgotten.
Part historical romance, part modern fantasy,The Witch's Daughteris a fresh, compelling take on the magical, yet dangerous world of witches. Readers will long remember the fiercely independent heroine who survives plagues, wars, and the heartbreak of immortality to stay true to herself, and protect the protege she comes to love.
---
What do you think about this review?
Comments
No comments posted.

Registered users may leave comments.
Log in or register now!