"An old murder will bring two people together as they work toward finding the killer."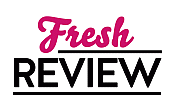 Reviewed by Leanne Davis
Posted April 8, 2012

Dashiel Matthews, Viscount Carrington, is brilliant at solving puzzles. An asset in his work with the Young Corinthians, he has learned to hide his wits behind an amiable facade. Dash has a photographic memory and never forgets anything he reads.
He and some friends band together outside their work with the Young Corinthians to solve the murder of a woman they all loved over 20 years ago. Lady Afton was brutally murdered and her death has impacted her daughter and 4 young men.
Now, they have resolved to reopen the investigation into Lady Afton's death. Just when he most needs his wits about him, Dash has to deal with the arrival of Miss Elena Barnes.
Miss Barnes is a beautiful young woman who isn't afraid to use her brain. Her season was a disaster and she remains at home with her father. When Dash's father dies, he leaves his entire library of rare books to Mr. Barnes, an old friend. Elena travels to London to catalog and pack the books for her father, since his gout is so painful.
She doesn't expect to be attracted to Dash and to be chaperoned by his aunt, who is determined to find Elena a husband. At first, Elena is put off by Dash's game of stupid amiability. As she grows to know more about him, she finds herself attracted and intrigued.
Together, Elena and Dash will seek the identity of the killer known as the Bishop. The danger will draw them together in ways that they don't expect.
The third in the series, Ms. Sloan has done a good job with drawing the reader into the life of the Young Corinthians. With likable characters and a well-plotted story, it was hard to put this down. While the identity of the Bishop is exposed, the reader will learn that the conspiracy goes deeper than anyone expected.
SUMMARY
Desire, danger, intrigue, and steamy seduction unite a sexy spymaster and an intrepid bluestocking as Stefanie Sloane's luscious new series continues.

Possessed of a brilliant mind and a love for puzzles, Dashiell Matthews, Viscount Carrington, is a crucial member of the elite Young Corinthians spy league. Assuming the façade of an addle-brained Adonis, he hunts for a notorious London murderer known as the Bishop. When fate causes him to cross paths with Miss Elena Barnes, Dash discovers an enigma that will prove delightfully intoxicating to unravel: a voluptuous beauty as intelligent as she is fearless.

Only the lure of a collection of rare books bequeathed to her family by Dash's late father could tempt Elena from her cozy rural life to the crush and vanity of London. But if Elena finds his lordship to be the most impossibly beautiful man she's ever seen, he also seems to be the stupidest. Which made her body's shameless response to his masterful seduction all the more unfathomable. Yet when she discovers Dash's mission to track the dangerous Bishop, she willingly risks everything—her trust, her heart, her very life—to join him.
---
What do you think about this review?
Comments
No comments posted.

Registered users may leave comments.
Log in or register now!