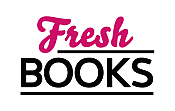 Summer Reads are HOT in July!
"Fantastic addition to Outlander series."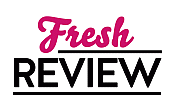 Reviewed by Anne Barringer
Posted November 8, 2005

Eighteenth century exiled Scotsman Jamie Fraser and his spitfire 20th century physician/wife Claire return for our enjoyment in what may be the most intense book of the Outlander Series yet.
The year is 1772 and a revolution is brewing like gunpowder tea in America. Jamie, Claire, Brianna and Roger are all busily ensconced in their homes at Fraser Ridge, North Carolina, when Governor Martin calls upon Jamie to assist him with a growing threat. Jamie is torn between his honor and the survival of his family, for due to their time- traveling ability, the Frasers know a horrifying secret -- in a little over three years, according to an article in the Wilmington Gazette, the Frasers will all perish due to a horrible fire. Yet, how can a family built on honor and integrity abandon anyone in need?
Life goes on, with its good days and bad. Jamie and Roger continue to work on their houses and their missions for the governor. While they're working with the Indians and against the rebel rousers, Claire seeks to further her medical abilities in a pre-modern world. She continues both in practical applications with the tools and herbs she has on hand, and in the creation of new and innovative ways to heal. Brianna is no slouch to her genetic inheritance either. While her mother works to pioneer medicine, Brianna's inventions work in a more mechanical, but equally satisfying manner.
When Claire encounters more travelers of time, the plot thickens nicely. No matter what abductions or rough patches life has to throw them, the Frasers manage to handle it all, and with a love that truly transcends time. However, when America's Revolution heats up and catches them in its fiery midst with the deathly February 13, 1776, looming overhead, will it be enough?
Diana Gabaldon remains the queen of time-travel literature with her latest installment. Eccentric characters, as well as those near and dear to the reader's heart, make the story sing. That perfect love Jamie and Claire have for one another, while idealistic, gets us through the tough, ugly times with them, allowing us to keep on turning the pages. Gabaldon manages to throw in enough TNT in physical chemistry to blow emotions satisfyingly sky high while her villains are all too human, adding even more suspense to the mix. Best of all is the way she uses Claire, Brianna and others, to further advance technology on things the reader takes for granted in the here and now. Her conventions are unique and her story anything but boring. A very satisfying, if very long, read.
SUMMARY
The year is 1772, and on the eve of the American Revolution, the long fuse of rebellion has already been lit. Men lie dead in the streets of Boston, and in the backwoods of North Carolina, isolated cabins burn in the forest.
With chaos brewing, the governor calls upon Jamie Fraser to unite the backcountry and safeguard the colony for King and Crown. But from his wife Jamie knows that three years hence the shot heard round the world will be fired, and the result will be independence — with those loyal to the King either dead or in exile. And there is also the matter of a tiny clipping from The Wilmington Gazette, dated 1776, which reports Jamie's death, along with his kin. For once, he hopes, his time-traveling family may be wrong about the future.
---
What do you think about this review?
Comments
No comments posted.

Registered users may leave comments.
Log in or register now!