"There are NO coincidences when it comes to solving a murder."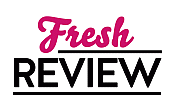 Reviewed by Tina Avon
Posted January 21, 2012

I love thrillers that are set in the world of politics and this is actually one of the reasons I wanted to read THE THIRD COINCIDENCE. The other reason? I love the cover - yep, I am one of 'those' people - who judges a book, at least partially, by its cover.
THE THIRD COINCIDENCE is about a murderer who is killing high officials in the government. This is of grave concern to the President who chooses to go outside the box in order to find someone capable of taking down this killer. Enter Jack and Rachel. He is from the CIA and she is from the FBI and both are determined to bring this killer to justice before he strikes again. I loved this team. Yes, I have to admit that they were a little bit 'typical' in some ways and, as the story progresses, but I have to say that I enjoyed the chemistry between these two so much that I did not mind that, at times, their relationship stepped over the boundaries of the professional.
Rachel was smart, sassy and intelligent and did not bend to the 'males' in her environment - she could hold her own, which went a very long way in making this story highly fun and interesting for me. I cannot stand reading novels where the female is simply there as eye candy and fortunately, this was not the case here.
The pace of the telling of the story was wonderful. There were no useless details and the author expected you to take note of those details that were given, because they were important clues to finding the murderer.
THE THIRD COINCIDENCE is smart read that I thoroughly enjoyed.
SUMMARY
Headlines scream across the nation as a country in near panic pleads for the capture of the killers. With little progress, U.S. President Samuel Schroeder asks Jack McCall, a veteran of the CIA and Defense Intelligence, to head up a special multi-agency task force to find the killers. A frustrated and unhappy FBI designates, as its representative, Rachel Johnstone, an agent with whom Jack has had some personal history.
The Third Coincidence unfolds amidst continued assassinations, accusations that the president is attempting to form his own secret police, and confirmation hearings for reluctant nominees to fill the vacant positions while the Supreme Court struggles to sustain a quorum. Will a terrorist group or a mad assassin succeed in destroying these revered intuitions? In the spirit of The Day of the Jackal and The Manchurian Candidate, this story is juxta-posed through the eyes of both the hunter and the hunted as the devious plot to change America hurdles forward.
---
What do you think about this review?
Comments
No comments posted.

Registered users may leave comments.
Log in or register now!