"Austenites and vampire lovers - rejoice! Finally the best of both worlds"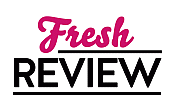 Reviewed by Elizabeth Crowley
Posted November 17, 2011

From the author of Jane and the Damned, Austenites will be eager to sink their fangs into Janet Mullany's latest wickedly undead novel. The year is 1810, and Jane Austen is preparing to write the novels which will make her immortal in the world of English literature. But Jane is haunted by the events which transpired at Bath in 1797. Although her family members remember nothing of Jane's ordeal, Jane will never forget that 1797 was the year she was bitten by a member of the Damned.
The Damned lurked throughout England during the war with France. Their cooperation with The Prince of Wales earned them a temporary reprieve. But once the war was over, The Prince of Wales declared the Damned outlaws. Now the Damned walk the streets of England feasting on unsuspecting victims and creating a new species of vampire which threaten not only humans, but the Damned as well.
Jane has tried distancing herself from the memory of her time fighting among the Damned. But when a new family moves into her brother's home, Jane comes face to face with her Creator, William Fitzwilliam Fitzpatrick. Readers will see Mr. Darcy slowly emerge from the pages as William and Jane's relationship develops. But don't expect an Elizabeth Bennet/Mr. Darcy romance. Janet Mullany has a much deeper bond for Jane and William in mind. Readers will not be disappointed and can even imagine an undead Jane dedicating her infamous literary character to her Creator!
When Jane isn't trying to hide her lust for blood, she is busy trying to stop her niece, Anna, from falling for the Damned's most notorious rogue, Duval. Jane will do anything to keep her niece safe from the curse which branded her for life, even if it means she must give up her life as a novelist. When Jane finds herself irresistibly attracted to William's steward, Raphael, she finds it impossible to deny the thirst which slowly consumes her. Readers will sympathize with vampire Jane, especially when her ex consort, Luke Venning returns bringing with him memories of heartbreak and betrayal.
Jane Austen fans will find Ms. Mullany's recreation of Jane's fanged life at Chawton a charming read. One of the things that often irk me when reading a novel set in Jane Austen's era is the lack of grasp of Regency language, but hardcore Austen fans will find the dialogue in this novel spot on.
Not only does JANE AUSTEN: BLOOD PERSUASION provide an entertaining vampire story, but Austen fans will be delighted to see many familiar personalities from their favorite novels among Mullany's characters. Readers will also enjoy watching Jane try and keep her bloody secret while trying to protect her flirty niece, and fighting her attraction to Raphael and her lingering feelings for Luke. Trying to become a literary legend is never easy, especially when you are also a closet vampire. I would like to send a big thank you to Ms. Mullany for finally giving Austen/vampire readers the best of both worlds.
SUMMARY
It is 1810, and the Damned are out of favor—banished from polite society. Jane Austen's old undead friends have become new neighbors, raising hell in her tranquil village just in time to interrupt Jane's work on what will be her masterpiece. Suddenly Jane's niece is flirting dangerously with vampires, and a formerly respectable spinster friend has discovered the forbidden joys of intimate congress with the Damned (and is borrowing Jane's precious silk stockings for her assignations).
Writing is simply impossible now, with murderous creatures prowling the village's once-peaceful lanes. And with the return of her vampire characteristics, a civil war looming between factions of the Damned, and a former lover who intends to spend eternity blaming her for his broken heart, Jane is facing a very busy year indeed.
---
What do you think about this review?
Comments
No comments posted.

Registered users may leave comments.
Log in or register now!