"A stunning explosion of love, war, and life in the Highlands of Scotland!"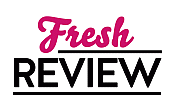 Reviewed by Heather Lobdell
Posted October 17, 2011

THE VIPER and its author Monica McCarty gave me an early Christmas present, one that I wasn't really expecting. I was stunned with this fascinatingly sensual book! From page one, I was swept away into the lives of the characters and back in time to the days of Robert the Bruce. McCarty has created a world within the real world and one that I secretly long to think really happened. The idea of an elite guard of soldiers fighting on the side of Robert the Bruce is not all that farfetched and was easily wrapped around my heart.
I fell in love with Lachlan from the get go. Such a strong passionate Highlander is the stuff that dreams are made of, Lachlan fit very nicely into every one of them. Isabella Comyn is also the stuff of legends. The things that this woman endures throughout this book are horrendous and gave her character depths that I have rarely seen in a heroine. Through each step I was right there beside her, suffering, longing, and fighting for the freedom of her country. McCarty has written a masterpiece!
The story opens in 1306 as Isabella Comyn is locked in the tower for placing the crown upon the head of Robert the Bruce. Once a grand lady most beloved by the people of Scotland, Bella's life has been lived on the run for quite some time now. She has been hunted, captured, and punished for crimes that she believes in. What is worse is that her champion has turned against her. He was there at her capture and he did nothing to stop it.
Caught in the crossfire, Lachlan 'Viper' MacRauri could only stand a watch as the woman he would die for was captured. As a member of the Highland Guard, Lachlan has fought for Robert the Bruce for years. As a man he has much to gain, land and coin have been promised to him. But suddenly that is not enough. He has failed to rescue Bella many times; the once proud and beautiful woman has withered away in the tower. She has been forced into a public display of what happens to those not loyal to England. Now that he has saved her, Lachlan is not sure what to do about the feelings that she arouses in him. Can he complete his last mission and leave as planned, or has Bella become more important than the very people he has been fighting for?
Once a traitor, now her savior Bella is not sure what to make of Lachlan MacRauri. The passion that he stirs within her is strikingly real in its intensity. Finding him an unexpected ally, Bella is forced to trust that he will stand by her this time. One step away from finding her daughter Bella knows that she will use any weapon in her arsenal to see her daughter once again. Can she trust Lachlan again or will he betray the new found trust that is between them? From start to finish this story held me prisoner. By the time I managed to step away from the highlands I found that I had read the whole thing in one setting. The characters leap off the pages and into your heart. With a stunning plot that has enough twists and turns in all the right places, McCarty has created yet another captivating story that is sure to please!
SUMMARY
The war for Scotland's sovereignty rages on—as Robert the Bruce is crowned king and the Highland Guard, his elite fighting force of legendary warriors, battle for land . . . and love. Prized for his snakelike stealth and deadly strikes, Lachlan "Viper" MacRuairi is a warrior to enlist but not to trust. His only loyalty is to his purse, his indifference sealed by bitter betrayal. All that changes when Lachlan is tasked to protect and deliver Bella MacDuff to the king's coronation—and the proud, lushly sensual countess unwittingly challenges him to his greatest battle yet: to love again.
Passionate and devoted, Bella has defied Britain's king and her own husband to place the crown on Bruce's head, and for this she pays a terrible price: Losing her daughter and her freedom to her husband's vengeance. Imprisoned with barbaric cruelty, she vows to reclaim her child, even if it means selling her soul—and her body—to a dark, lethal warrior whose eyes glint like steel, but who makes her skin tingle and her breath race. Together they embark on a rogue mission with sinister twists and turns that threatens not only Bella's gamble to save her daughter—but also her heart.
---
What do you think about this review?
Comments
No comments posted.

Registered users may leave comments.
Log in or register now!