"Full of romance and adventure with a bittersweet ending. A novel of King Charles II and Jane Lane"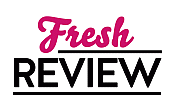 Reviewed by Elizabeth Crowley
Posted October 10, 2011

Jane Lane longs for the romance and adventure she experiences in the world of books behind the walls of Bentley Hall. Jane Lane's desire for adventure will come to fruition when she becomes the main player in restoring King Charles II to the throne of England. Jane is thrilled to hear that the young king is challenging Oliver Cromwell and seeking revenge for the murder of his father. But there are those who still support the dissolution of the monarchy. Pamphlets offering a handsome reward for the capture of Charles Stuart are being distributed throughout England. When Jane's brother decides to join the Royalist's cause, Jane is overcome with excitement. But after the king is almost killed at the Battle of Worcester, Charles' plight looks grim. Jane's desire for adventure turns into a nightmare after her brother is counted among the missing. But Jane's fear for her brother must be put on the back-burner when she is asked to help the king travel across England. Jane, who is traveling to visit a friend, is the perfect cover for Charles Stuart who has become the most wanted man in England. In September 1651, Jane sets out for a royal adventure of a lifetime.
Jane's first encounter with the disguised king proves everything she ever imagined. As they travel across the English countryside and avoid Cromwell's soldiers, Jane and Charles begin to find comfort in each other. Their time together is a time of adventure, danger, but especially unexpected love. Jane risks all to get Charles out of England to the safety of France. But when Jane's part in Charles' escape is discovered, a warrant for her arrest is issued. Jane risks her life to be reunited with her beloved Charles in France. But once Charles is surrounded by his royal family, Jane is reminded that Charles Stuart is a king, and a man far beyond her reach. When Charles asks Jane to leave France and join his sister, Mary of Orange, she fears that she has lost him forever.
Jane must accept her separation from Charles while clinging to the hope of seeing him again someday. Even as they exchange letters, Jane fears she will never be Charles' September Queen again. One of the most notorious womanizers in British history, Charles II, lives up to his name in THE SEPTEMBER QUEEN. Jane's love for Charles endures time and distance, but when rumors of Charles' many mistresses reach Jane, she feels she risked all for a man who never loved her.
I've never been a big fan of King Charles II due to his reputation with women, but Gillian Bagwell did an exceptional job at writing Jane and Charles' on the run romance. Charles not only seduces Jane, but the readers as well. Unfortunately, for Jane, Charles lives up to his reputation. Readers will still enjoy how Ms. Bagwell manages to salvage a romantic side of Charles at the end of the novel. Jane Lane is an actual historical figure that helped King Charles II flee England. Sprinkled with Shakespearean references that add a magical touch to Jane and Charles' romance, THE SEPTEMBER QUEEN is a love story that will stay with you long after you finish the novel.
SUMMARY
Charles II is running for his life-and into the arms of a woman who will risk all for king and country. Jane Lane is of marrying age, but she longs for adventure. She has pushed every potential suitor away-even those who could provide everything for her. Then one day, adventure makes its way to her doorstep, and with it comes mortal danger... Royalists fighting to restore the crown to King Charles II implore Jane to help. Jane must transport him to safety, disguised as a manservant. As she places herself in harm's way, she finds herself falling in love with the gallant young Charles. And despite his reputation as a breaker of hearts, Jane finds herself surrendering to a passion that will change her life forever.
---
What do you think about this review?
Comments
1 comment posted.
Re: Full of romance and adventure with a bittersweet ending. A novel of King Charles II and Jane Lane

Thank you for such a lovely review! I agree that readers will be seduced by Charles!
(Gillian Bagwell 11:49pm October 10, 2011)
Registered users may leave comments.
Log in or register now!