"Not for the faint at heart, the powerful emotions emanating from each of these"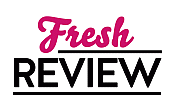 Reviewed by Darlene Kendall
Posted September 13, 2011

Forest Service Ranger Rane Haller had no intentions of returning to her home town until the death of her mother brings her back. Her mother, also a ranger, was murdered and Rane intends to find her killer. She hopes her friend and ex-lover Songan will help.
Songan is an Elk shifter who knows the forest and its inhabitants well. What Rane did not count on was having another shifter around. Ber, a grizzly shifter, is looking to relocate his pack and once he meets Rane he knows this is where they are meant to live. Rane is his mate but convincing her of that will not be so easy, especially since he will have to compete with the Elk. When they discover someone is killing the forest animals for their organs, the danger to Rane has both men determined to protect her. Rand refuses to accept the mate issue but has no problems sharing herself with both men each of whom accepts the three of them being part of a permanent partnership.
SHIFTER'S STORM is not for the faint at heart, the powerful emotions emanating from each of these characters is shared in vivid detail. The sex scenes are both haunting and so erotically charged you will hope you have someone or something close by to put out the fire. These two shifters are more animalistic than others I have read about but Ms. Harper makes it work to create an impressive tale of lost souls finding that person or persons to make you whole. The deaths of the animals are so heartwenching for Songan and Ber their pain can be felt throughout the story. I was immediately drawn into this book and enjoyed every minute I spent with the characters.
SUMMARY
She needs their courage—and their bodies. The feeling is mutual…
Law enforcement warnings be damned, nothing will stop Rane from returning to the Chinook Mountains to discover who murdered her mother, a fellow forest ranger. Except maybe the fact that her elk shifter lover, Songan, is in the middle of rut season.
The delay is just long enough for a newcomer from the far north, Ber, to enter the picture. A massive grizzly shifter with his own need—for Rane. His dark, brooding presence feeds dreams so erotic, she feels like she's losing her mind. Yet keeping him at arm's length isn't an option. She needs his heightened senses, along with Songan's, to follow the cold trail of her mother's final hours.
With winter closing in, the threesome heads for the mountains, where, in a cramped cabin, their mutual lust explodes. But the mountains can't shield them from deadly danger.
Warning: Menage with complications. Shape-shifting with complications. Outdoor sex, cabin sex, dream sex with ropes. Woman on a mission, and men with muscles upon muscles answering the call of the wild.
---
What do you think about this review?
Comments
No comments posted.

Registered users may leave comments.
Log in or register now!