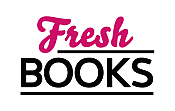 December brings fabulous reads!
"Phenomenal! Vampire novels just don't get any better than this!"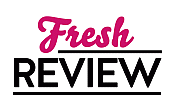 Reviewed by Elizabeth Crowley
Posted August 2, 2011

Thriller Paranormal - Supernatural
Tynan MacGillivray was a member of the Caith Sith, a vampire dynasty without a leader. Caith Siths were considered lowbloods, but if they were lucky, the highblood Ptolemy dynasty vampires took them in as slaves. Caith Siths were recognized by a mark branded on their body which appeared after they were sired into their new lives. Most Caith Siths lived as thieves and outcasts. Ty was fortunate enough to attract the attention of Arsinoe, the queen of the Ptolemy dynasty. Arsinoe, sister to Queen Cleopatra, had a special assignment for Ty: find a human seer who can discover who created the curse that is slowing destroying the Ptolemy dynasty.
Ty's first encounter with Lily Quinn, an English literature professor, was anything but strictly vampire business. Although Ty was sent to find a human seer, Lily instantly ignites uncontrollable passion and a deep need to protect her from his own kind. Unfortunately, the only way Ty can protect Lily is to take her to Arsinoe. Lily resists Ty's demands for her to follow him. But when a vicious vampire named Damien suddenly attacks Lily, the struggle unleashes an unusual and amazing power which proves to Ty that she is no ordinary human. Ty is also determined to uncover the meaning behind the mysterious mark on her body which frightened Damien away. As Lily and Ty travel to meet with Arsinoe, Lily begins to learn about the very complex hierarchy of vampires that live among humans. Although Ty is keen to keep his personal life private, Lily discovers that Ty is considered a lowblood and looked down upon by the highbloods, such as the Ptolemy and The Dracul Dynasty. To his own kind, Ty is considered a traitor for working for Queen Arsinoe, who is known for enslaving Caith Siths. As Lily spends more time with Ty, she begins to realize the loneliness and inferiority that has plagued him for centuries: a feeling Lily knows all too well.
Ty attempts to keep his distance from Lily, after all, he knows that he must deliver her to the Ptolemy queen, who will use her to serve her purpose and then dispose of her. But as Lily begins to see beyond the monster Ty believes he is, Ty begins to question if he can part with Lily, even if his life depends upon it. When Ty discovers the true meaning behind the mysterious mark on Lily, he realizes that he may be able to save the woman he loves after all. Lily not only holds the key to the future of the Ptolemy dynasty, but of all the vampire dynasties.
Kendra Leigh Castle has set the stage for a phenomenal new vampire series which will take the paranormal genre by storm. Paranormal fans will love the inclusion of well- known historical figures, such as Arsinoe and Vlad Dracula, as well as some popular figures from mythology. DARK AWAKENING has one of the most interesting and well-thought out vampire hierarchies that I have encountered in a vampire novel. Ty is not only a vampire, but he is a shape shifter. When he isn't a gorgeous vampire fighting his feelings for a human woman, he is a big cat that purrs when petted. Vampire novels just don't get any better than this!
SUMMARY
Enter the world of the Dark Dynasties . . .For centuries, shapeshifting vampire Tynan MacGillivray has prowled the night as an outcast, valued only for his ferocious hunting skills. When a feud among the immortals escalates into all-out war, he is ordered by his ruthless queen to locate a Seer-a human woman with a special gift-who can secure victory for their clan. Ty's search leads him to a quiet New England town, but once he has the Seer in his grasp, her touch awakens within him a hunger like he's never known . . .Lily Quinn has always been different. Since childhood, she's had vivid nightmares and an eerie sixth sense. When a sexy, silver-eyed stranger demands her help, Lily plunges into a new world of danger and sensuality. With Ty, she discovers sizzling passions she cannot deny and powers she cannot control. Soon, it is clear that Lily is much more than a Seer-she holds the key to ancient secrets and unthinkable destruction. But will a vampire's vow of eternal protection stop these evil forces . . . or unleash her dark destiny?
---
What do you think about this review?
Comments
No comments posted.

Registered users may leave comments.
Log in or register now!