"A regency vampire novel with a touch of Satan"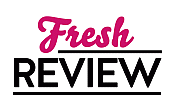 Reviewed by Elizabeth Crowley
Posted May 23, 2011

Known among the Dracules as the bleeder of mortal children, Cezar Moldavi is well known for his cruelty and cunning ways. Cezar's betrayals have earned him many enemies, but he has one powerful weapon at his disposal: his sister. Narcise Moldavi is legendary for her dazzlingly beauty and her ability to best any man with a sword. Although it has been many years since any man has defeated Narcise, her skill with a sword is no match for the man who has kept her captive for years. When Narcise was mortal, she was visited by Satan who promised her eternal life and beauty in exchange for her soul. But Narcise did not know that she would spend eternity held captive by her own brother, Cezar Moldavi.
Cezar uses Narcise's gift with a sword to humiliate his enemies, but if Narcisse loses to her opponent, she must submit to a night in "The Chamber" at the mercy of the man who bested her. In the chamber, her opponent can choose to mercilessly bleed, torture, or violate her in any way he chooses. While Narcise is battling against a visit to the chamber, she is first noticed by Giordan Cale, a handsome vampire known among the Dracules for his great wealth and extravagant entertaining. Giordan is captivated by Narcise's beauty, but is also stunned by her brother's control over her.
When Giordan proves his desire to help her, Narcise finally reveals the secret her brother uses to hold her captive. But Cezar is not about to lose the sister he keeps as a pet for his own personal entertainment. Just when Narcise begins to believe that she will be saved from spending eternity as her brother's pawn, her hopes for freedom are shattered when she discovers a horrible secret between Cezar and Giordan.
Narcise is granted a second chance at freedom when Chas Woodmore, a vampire hunter, storms Cezar's home. Although Chas arrived at Moldavi's home intent on murdering Narcise and her brother, Narcise's beauty and her obvious fear and hatred of her brother convince Chas to help Narcise escape. Although Chas has vowed to rid the earth of vampires, he cannot resist Narcise's exquisite beauty. Narcise begins to believe she can learn to trust again, but she has never forgotten Giordan.
THE VAMPIRE NARCISE is a dark vampire novel that may not appeal to every reader, especially readers who dislike books which contain violence against women. However, the novel is a literal page-turner if you can look past Narcise's captivity. Cezar's relationship with his sister is one of the most fascinating aspects of the novel. Narcise remembers her mortal brother as a tender, loving sibling. Cezar still dotes on his sister by lavishing her with everything her heart desires, but Cezar will never give Narcise what she most desires -- her freedom. The novel also contains a genuine love triangle between Narcise, Giordan, and Chas that will keep readers guessing who Narcise will choose in the end. THE VAMPIRE NARCISE is the most unique and one of the best vampire novels I have read this year.
SUMMARY
REGENCY ENGLAND STANDS DEFIANT AGAINST NAPOLEON. BUT BATTLES AMONG MEN MEAN LITTLE TO THOSE WHO LIVE FOREVERóESPECIALLY WHEN THE DRACULE ARE WAGING THEIR OWN WAR.
Skilled in the seduction of men, both mortal and immortal, Narcise Moldavi is the greatest weapon in her twisted brotherís war among the Dracule. Until she falls for Giordan Cale.
Her first searing encounter with Giordan seals their fierce connection for their eternal lives. But Giordanís vow to help Narcise escape her brotherís rule is followed by a betrayal more agonizing than sunlight.
Wounded but determined, Narcise ensnares vampire hunter Chas Woodmore in her quest for revenge and to reclaim her life. He wants her, worships her, will kill for her. And the Dracule never forget a wrongó nor do they forgive.
---
What do you think about this review?
Comments
No comments posted.

Registered users may leave comments.
Log in or register now!