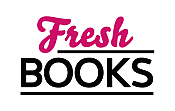 Finish off the year with great December reads
"A completely wild ride with an ending that I never saw coming (the best kind)"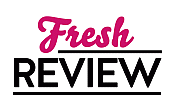 Reviewed by Tina Avon
Posted May 19, 2011

THE INFORMATIONIST starts off with a bang, a very clever one - and does not let up until the very last sentence of the story.
One of the first big surprises was the fact that the author was female. I don't know why, but every time I read this type of book, one that is incredibly focused on the minute details and processes, in this case on the importance (and the availability of information) and how to gather it, I always think that a male author is writing the storyline. Surprise! surprise! this is not the case here. In fact, while, of course, there are a few interesting male characters, the lead character is a women (who can and does dress as a man when necessary).
Which brings me to my second surprise. Vanessa "Michael" Munroe - my new favorite lead character in a book. This women is sharp, intelligent, broken and damaged; yet, at the same time, manages to make it all work somehow, creating a person that is engaging as well as entertaining. It is obvious that the author spent considerable amounts of time fleshing out the Vanessa character and it works extremely well here - propelling the storyline forward, all the while keeping an air of mystery that will not be revealed until the end.
Vanessa has seen a lot of horrible things, which is one of the reasons she has retreated into her own world - doing her own thing, which involves collecting a huge volume of information on a person and/or situation she has been "hired" to "deal with." Vanessa's strength is her ability to source out all of the information that is available out there and then using this knowledge to completely immerse herself in the situation she has been asked to "look into" or "deal with," whatever that may be.
Armed with this information, there is nothing Vanessa cannot handle - until one very specific request comes her way, forcing her to return to her buried past in Central Africa. Will this be the case that finally destroys her?
This book is a completely wild ride with an ending that I never saw coming (the best kind). If you are looking for a smart, entertaining, and educational read that will keep you wanting to read "just one more page," then this is the perfect book for you - just be warned - you may end up reading deep into the night and forgetting that you actually have to get up the next morning (I did!).
SUMMARY
Vanessa "Michael" Munroe deals in information—expensive information—working for corporations, heads of state, private clients, and anyone else who can pay for her unique brand of expertise. Born to missionary parents in lawless central Africa, Munroe took up with an infamous gunrunner and his mercenary crew when she was just fourteen. As his protégé, she earned the respect of the jungle's most dangerous men, cultivating her own reputation for years until something sent her running. After almost a decade building a new life and lucrative career from her home base in Dallas, she's never looked back.
Until now. A Texas oil billionaire has hired her to find his daughter who vanished in Africa four years ago. It's not her usual line of work, but she can't resist the challenge. Pulled deep into the mystery of the missing girl, Munroe finds herself back in the lands of her childhood, betrayed, cut off from civilization, and left for dead. If she has any hope of escaping the jungle and the demons that drive her, she must come face-to-face with the past that she's tried for so long to forget. Gripping, ingenious, and impeccably paced, The Informationist marks the arrival or a thrilling new talent.
---
What do you think about this review?
Comments
No comments posted.

Registered users may leave comments.
Log in or register now!