"A cozy mystery with unresolved dead ends, but worth a read."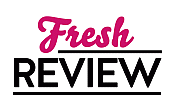 Reviewed by Emily Rowe
Posted May 19, 2011

COOKIE DOUGH OR DIE by Virginia Lowell is the first in the Cookie Cutter Shop mystery series. Olivia Greyson (call me "Livie") moved to Chatterley Heights after her divorce and opened her cookie shop, The Gingerbread House, with nudging support from friend and mentor, Clarisse Chamberlain. So, no one is more shocked than Livie when Clarisse is found dead by her housekeeper. With no signs of foul play, the sheriff is telling the townspeople murder isn't likely and to go about daily life. Only Livie isn't satisfied and starts sleuthing on her own, but someone doesn't want anyone sniffing around and they have a recipe worth killing for.
In COOKIE DOUGH OR DIE, readers will find the sleuthing of the main character hard to resist, as well as several of the scenes within the book. Ellie, Livie's mother, was one of the most well written characters in the entire book and one of the few consistent ones. Readers may feel especially drawn to the "action" scenes within The Gingerbread House. I, personally, hope to see more of the home grown paparazzo showdowns with Spunky.
From armchair cozies to thrillers to whodunits, I love mysteries that throw curve-balls and lay false leads. That's the point of the mystery. I love how COOKIE DOUGH OR DIE breaks some traditional mystery rules. What readers may not like are the dead ends dropped into the story but not resolved by the conclusion. Additionally, some characteristics appear in the middle of the book without the necessary background.
I loved the creativity of Maddie and the casualness of Livie, but they weren't consistent throughout the book. Livie's dress and manner don't match her tone, and Maddie's creativity seemed forced on the readers with her mad cookie decorating skills. Ellie's settled "hippie" lifestyle actually seemed to be the most genuine of all the characters, and she came off as younger than both of them.
Overall, there are aspects of COOKIE DOUGH OR DIE that readers will really enjoy. If you are looking for something to read, this is a good cozy mystery.
SUMMARY
Olivia Greyson is the proud owner of The Gingerbread House—a quaint shop that specializes in all things cookie—and her best friend, Maddie, is her sidekick, baking up scrumptious treats for their cookie-themed parties. But now they must take a break from baking and find a killer, or else their reputation—and quite possibly their lives—will be battered for good.
---
What do you think about this review?
Comments
No comments posted.

Registered users may leave comments.
Log in or register now!