"A historical romance and a compelling mystery"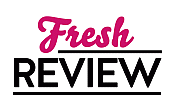 Reviewed by Elizabeth Crowley
Posted April 29, 2011

Abigail Hallaway accepted a governess position in Northumbria in order to avoid marriage and gain her independence from her sisters. Her new employer, Elliot Wright the Earl of Brendall, however, is an insufferable brute; his harsh and candid way of speaking shock and disgust Abigail. Not only is Elliot Wright rude and unpleasant, but his alleged dangerous tendencies and questionable past make Abigail realize that there is more to this man than just a harsh exterior.
Although Abigail struggles to endure the Earl's mysterious and rude disposition, she can't help but feel a strong physical attraction to the impossibly handsome Earl. Meanwhile, Elliot Wright desperately attempts to put a stop to his increasing fascination with the pretty new governess by avoiding her at all costs. Abigail mistakes his seeming indifference to her as further proof of his rudeness but cannot control her attraction to him.
Elliot, however, keeps a tragic and painful secret from his past that could change Abigail's feelings for him and make her lose her heart to him completely. As his feelings for Abigail intensify, he is more determined than ever to keep her safe by denying her the one thing she most desires: his love. Although the secret desires of the governess and Lord Brendall remain suppressed, the undeniable chemistry between Abigail and Elliot can only be contained for so long.
THE SECRET DESIRES OF A GOVERNESS was an unexpected and pleasant surprise. Although Abigail and Elliot's angsty romance takes precedence over the majority of the novel, this book contains many hidden treasures within its pages. Tiffany Clare took a historical romance novel and transcended genres by creating a compelling mystery within a romance. THE SECRET DESIRES OF A GOVERNESS is excellent reading material for those who like their romance novel with explosive love scenes and a good solid plot.
SUMMARY
In Tiffany Clare's scintillating new novel, a young woman longs for the one man she shouldn't—only to find out that the feeling is scandalously mutual. ..
YEARNING FOR HIS TOUCH
From the moment Abby meets her new employer—the mysterious, brooding Earl of Brendall—she is appalled by his brutish manner…and even more so by her own attraction to him. Has she lost her senses? As a governess, Abby has no choice but to play by the rules. But as a woman, she cannot deny the fiery sensations he ignites—or the fantasies he inspires…
BURNING FOR HER KISS
From the moment Elliott lays eyes on his new young governess, he knows he's in trouble. Abby is intelligent, defiant, and utterly captivating, though Elliott must do his very best to resist her. But as the two grow closer, the passion burns hotter. Soon, the only thing that can destroy their love is the darkest secret of his past—and the secret desires of a governess…
---
What do you think about this review?
Comments
No comments posted.

Registered users may leave comments.
Log in or register now!