"The tragic love story meets She-Ra, simply an amazing combination!"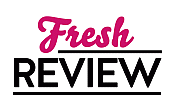 Reviewed by Heather Lobdell
Posted April 23, 2011

A stunning series, Colleen Gleason has paved a new path in the vampire world with the creation of her Draculia. The series started with The Vampire Voss where we were first introduced to Narcise and Giordan. I really liked how the series intermingles so much with the characters. While each book stands on its own, I highly recommend starting at the beginning so that you can learn all the back plots and really develop a love for the characters. I was very excited to finally be able to learn about Narcise and how she came to be the hard woman that she has been portrayed to be in this series. Gleason's Regency Draculia series is fresh, exciting, and the sizzle never fades out!
Turned Draculia by the devil himself, Narcise Moldavi has been used as a weapon and as a temptation by her brother Cezar for a century. Forced to fight countless men to the death or to the bedroom, Narcise has honed her fighting skills to perfection. Narcise's absolute beauty has led countless to their deaths, aided her brother's nefarious deeds, and been used for everything except for freedom. To escape the dungeons her brother has held her in is Narcise's greatest desire. When she met Giordan Cale Narcise thought that she had finally found the one man that could make all her hopes and everything she never dared to dream come true.
Finding himself enthralled by a woman is something Giordan Cale never thought would happen to him. He has scraped himself off the streets and wanted for nothing ever since. Unusually lucky in all his endeavors, Giordan has everything he needs...or does he? Wooing and winning the cold heart of a temptress was everything he wanted it to be. But when their trust in each other is tested they both feel the bitter bite of betrayal.
Running from France and running away from Narcise has left Giordan a cold man. Narcise left him forever wondering what could have been. She has done it, with the help of Chas Woodmore Narcise has escaped her bitter past. Yet she finds herself facing something far scarier than Cezar, scarier than death even. Narcise must now face Giordan and everything that she longed for a decade ago seems to be staring her right in the face? Can all the wrongs be righted? Can Narcise ever trust Giordan again or should she stay with the man whose arms have swept her to safety?
SUMMARY
REGENCY ENGLAND STANDS DEFIANT AGAINST NAPOLEON. BUT BATTLES AMONG MEN MEAN LITTLE TO THOSE WHO LIVE FOREVERóESPECIALLY WHEN THE DRACULE ARE WAGING THEIR OWN WAR.
Skilled in the seduction of men, both mortal and immortal, Narcise Moldavi is the greatest weapon in her twisted brotherís war among the Dracule. Until she falls for Giordan Cale.
Her first searing encounter with Giordan seals their fierce connection for their eternal lives. But Giordanís vow to help Narcise escape her brotherís rule is followed by a betrayal more agonizing than sunlight.
Wounded but determined, Narcise ensnares vampire hunter Chas Woodmore in her quest for revenge and to reclaim her life. He wants her, worships her, will kill for her. And the Dracule never forget a wrongó nor do they forgive.
---
What do you think about this review?
Comments
No comments posted.

Registered users may leave comments.
Log in or register now!