"Five genius children must use all their wit in this complex adventure."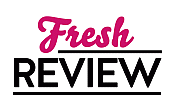 Reviewed by Amber Royer
Posted April 13, 2011

Young Adult | Fantasy Historical
In the ATOMIC WEIGHT OF SECRETS, five children, all geniuses, all with scientifically brilliant parents, find themselves taken away from their parents by men in black to an isolated town where they are put in the care of four different nannies. The first big question is why has this happened. The second is what can they use their combined brain power to do about it. Bowditch weaves a world of mystery and cliffhangers with all the good food in a cozy and all the atmosphere you'd expect in a gothic. This book has a relatively complex vocabulary but challenging words are explained by context or neatly within the same sentence. A number of foreign words are included without hampering the flow of the story, and tidbits of history help anchor the Victorian setting (for instance, one of the young people met McKinley a couple of years before the story started, tying the narrative to a very specific time period.)
The characters of the children are very well-developed. There's Wallace, the sensitive young chemist who is grieving for his mother, and Noah, who feels his super-star mom is almost as distant as if she were dead. Fay, the oldest, is spoiled and selfish, and is made to share a room with Lucy, the youngest and most open. Their circumstances open the door for character development on all fronts. Jasper, Lucy's brother, rounds out the group. Underneath all the adventure and danger, this book is about how they come together despite their differences.
But underneath that, their story is one of dealing with loss and change and would make an excellent read-together- and-discuss for a child dealing with those kinds of issues. However, extremely young or sensitive readers may find the parents' willingness to hand the children over without a word of explanation as to what is happening unsettling. The fact that the men in black are dressed outlandishly in everything from tutus to bonnets, making them comic instead of truly frightening, helps to alleviate this somewhat.
Overall, this is a captivating read and well worth the time. It is the first in a series that promises even more adventure.
SUMMARY
In 1903, five truly brilliant young inventors, the children of the world's most important scientists, went about their lives and their work as they always had.
But all that changed the day the men in black arrived.
They arrived to take twelve-year-old Jasper Modest and his six-year-old sister, Lucy-he with his remarkable creations and she with her perfect memory-from their London, England home to a place across the ocean they'd never seen before.
They arrived to take nine-year-old Wallace Banneker, last in a long line of Africa-descended scientists, from his chemistry, his father, and his New York home to a life he'd never imagined.
Twelve-year-old Noah Canto-Sagas, already missing his world-famous and beloved mother, was taken from Toronto, Canada, carrying only his clothes, his violin, and his remarkable mind.
And thirteen-year-old Faye Vigyanveta, the genius daughter of India's wealthiest and most accomplished scientists, was removed by force from her life of luxury.
From all across the world, they've been taken to mysterious Sole Manner Farm, and a beautiful but isolated schoolhouse in Dayton, Ohio, without a word from their parents as to why. Not even the wonderful schoolteacher they find there, Miss Brett, can explain it. She can give them love and care, but she can't give them answers.
Things only get stranger from there. What is the book with no pages Jasper and Lucy find in their mother's underwear drawer, and why do the men in black want it so badly?
How is it all the children have been taught the same bizarre poem-and yet no other rhymes or stories their entire lives?
And why haven't their parents tried to contact them?
Whatever the reasons, to brash, impetuous Faye, the situation is clear: They and their parents have been kidnapped by these terrible men in black, and the only way they're going to escape and rescue their parents is by completing the invention they didn't even know they were all working on-an invention that will change the world forever.
But what if the men in black aren't trying to harm the children? What if they're trying to protect them?
And if they're trying to protect them-from what?
An amazing story about the wonders of science and the still greater wonders of friendship, The Atomic Weight of Secrets or The Arrival of the Men in Black, the first book of the Young Inventors Guild trilogy, is a truly original novel. Young readers will forever treasure Eden Unger Bowditch's funny, inventive, poignant, and wonderfully fun fiction debut.
---
What do you think about this review?
Comments
No comments posted.

Registered users may leave comments.
Log in or register now!