"A story of international espionage with just the right amount of inspirational seasoning."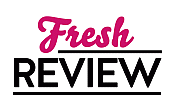 Reviewed by Viki Ferrell
Posted January 30, 2011

Suspense | Mystery | Inspirational Mystery
The New Orleans Saints may have put the city back on course with a Super Bowl win, but their world is rocked when Saints Kicker, Elias Darwish, is gunned down on the street . . . one bullet through the heart. Bishop Lynn Peterson is sitting in the French Quarters going over her lecture for a conference in Vienna later in the week when she sees Elias fall to the ground. His good friend, Bubba Broussard, is hovering beside him.
That night Bubba brings Bishop Lynn a necklace with a metal on it that belonged to Elias. He took it from him before the police arrived. Bubba asks her to take it to Elias' mother in Sarajevo when she makes her trip to Europe, along with money he pulls out of his own pocket. Lynn is delighted to be able to return this unique metal of two crescent moons with Elias' name of the back. Little does she know this metal will lead her into harm's way. After a dinner and speaking engagement the next evening, Lynn is asked by the Vice President to accompany him in his limo to the airport. He hands her an envelope to deliver to Marshall with NATO when she is in Vienna. He implies it has come from the President. He doesn't even tell her who Marshall is or how to find him . . . just that he will find her. When Major Marshall Manetti is gunned down departing an airplane in Vienna, a single bullet through the head, Lynn's inner-voice, Ivy, begins to work overtime trying to put all of these unusual events together to figure out if there is a connection.
Meanwhile, President Benedict fears that there is a leak from her Inner Circle of advisers. Nothing appears to be as secure as it should be . . . one of the reasons she sent the envelope via Bishop Peterson. She trusts Lynn and does not think she will be suspected of being a courier. But the traitor is far too knowing and far too involved with all the chaos that is happening world-wide.
THE DEAD SAINT is an intriguing story of international espionage, sabotage, and clandestine operations. Travel with Lynn and her husband in this captivating story that takes you from New Orleans to Europe and Russia, then back to Washington, D. C. in search of the Inner Circle leak. Although thrillerť and inspirational don't seem to go hand-in-hand, this novel gives you plenty of both.
SUMMARY
It begins with a single gunshot, and Bishop Lynn Peterson watches in horror as a good friend, who is a member of the New Orleans Saints, collapses on the street.
When a medal the player wore—a medal Lynn had promised to return to the man's family—disappears, Lynn is thrust into a suspenseful and fast-moving journey through four assassinations, an attempt on her life, conflicts with a mysterious and ancient society, and a behind-the-scenes conspiracy that reaches all the way to the White House.
The turbulent, unstoppable intrigue challenges Lynn mentally, physically, and spiritually as she engages in a desperate battle with an opponent who is just as determined to kill as Lynn is to stop him even though she has no idea where—or who—he will strike next.
---
What do you think about this review?
Comments
No comments posted.

Registered users may leave comments.
Log in or register now!