"What side are you on?"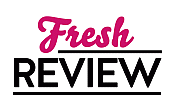 Reviewed by Gabrielle Lee
Posted January 26, 2011

HIDE AND SEEK EROTIC TALES OF VOYEURS AND EXHIBITIONIST contains twenty-one stories by just as many authors. With that many stories one should be able to find something that they enjoy in this book. The variety in this anthology was amazing. I was pleased to see so many different and interesting stories about voyeurs and exhibitionist. There are so many different places to be looked at, and so many places to be looking from, like a telescope or the stage at a rock concert. Where will we find you and what side will you be on?
With so many well-written shorts how can one pick a favorite? I couldn't. I may not have a favorite but a few did pull me in more than the others.
Loving music as much as I do I enjoyed the story The Craziest Thing, by Gwen Masters. How many of us have had that crush on a musician and the fantasies that go with it? Well this story gives us one of those fantasies. Counting the Days, by Saskia Walker, is another good story. This short deals with a handsome window washer and a sexy temp. These two fog up the windows at the job. This was a cute and sassy read.
These two are but a small sample of the great stories in this anthology. So, whether you like watching or you like being the one watched this book is an entertaining read.
This is the second book that I have read and enjoyed edited by Rachel Kramer Bussel. She really seems to have an eye for interesting and entertaining stories. These short stories grab your attention right from the start and keep you hooked until the end.
Full of erotic stories that will catch your eye, HIDE AND SEEK EROTIC TALES OF VOYEURS AND EXHIBITIONIST should not be missed.
SUMMARY
Watching others as they expose themselves -- or reversing the equation by taking center stage -- can be some of life's naughtiest delights. "Hide and Seek" proves that the eye is as much a pathway to pleasure as any other part of the body.
The possibilities are endless: watching a lover undress from the safety of a hidden hole in the wall; peeking at the neighbors through a crack in the blinds when they think nobody's looking; visiting a local strip club to glimpse a beautiful dancer; or going to an orgy where a world of sexual scenarios suddenly appears.
In "Hide and Seek," readers get a front-row seat to the steamiest live action around as sexy men and women strip, tease, and make us beg for more.
---
What do you think about this review?
Comments
No comments posted.

Registered users may leave comments.
Log in or register now!