"Bound to find something good."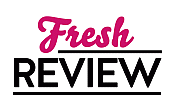 Reviewed by Gabrielle Lee
Posted January 26, 2011

Right from the beginning this anthology has you wanting to see what more it has to offer. I loved the many different stories included in this anthology. There were so many to choose from that there is bound to be a story for everyone.
I enjoyed the theme of trust and love that flows through this book. Many of the submissives in this book may be pushed to their limits but that element of trust is always present. From the Saran Wrap in Sealed for Freshness by Jennifer Peters to the silk tie in Truss Issues by Lux Zakari, there are lots of interesting ideas in these stories.
The Long Way Home by Elizabeth Coldwell is one of the shorts that I enjoyed the most. In this story a husband has come up with a special code for when he is in the mood to indulge in his wife's love of seatbelts. This is the first story in the anthology and it sets the tone for the rest.
Another story that caught my eye was The Ingénue, by Janine Ashbless, about a protected and shy young girl who comes across a man trussed up on a wooden cross. The young lady finds out first hand just what a man feels like. Seeing the young woman decide to brave it all and actually feel the man was interesting.
These two tales are but a small look into this book full of sexy short stories. It was nice to be able to curl up at the end of the day and read a story or two from this anthology. I enjoyed the quick little snippets into many of these characters lives. With so many wonderful characters and stories, BEST BONDAGE EROTICA 2011 should not be missed.
SUMMARY
A superb selection of stories from great writers who have mastered the not-so-gentle art of bondage fiction, "Best Bondage Erotica 2011" is the debut of a stimulating new series.
These stories of forbidden desires and sexual fantasies shock, scintillate, and mesmerize. Award-winning editor Rachel Kramer Bussel has created one of the most daring erotica collections, with work by Elizabeth Coldwell, Janine Ashbless, Dominic Santi, and more. How do you want to be tied up? Let "Best Bondage Erotica 2011" count the ways . . . using everything from rope to handcuffs, silk ties to cling wrap, ethernet cables, and more.
With stories that feature a sexy little mermaid, a randy circus act, an IT manager at a fetish club, and a Las Vegas photographer with an eye for kink, "Best Bondage Erotica 2011" offers erotic insight for newbies and experienced players alike.
---
What do you think about this review?
Comments
No comments posted.

Registered users may leave comments.
Log in or register now!