"The Perfect Pick for Sci-Fi Fans with a Romantic Side"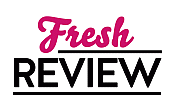 Reviewed by Lisa Watts
Posted January 8, 2011

LOVE AND ROCKETS, edited by Martin H. Greenberg and Kerrie Hughes, is an anthology that combines the popular genres of science fiction and romance. It contains thirteen short stories that all take place deep in outer space, whether it be on a spaceship, space station, or a far off planet.
This clever anthology includes something for everyone. In Second Shift, a woman falls in love with a space explorer she has never met. She spends every evening keeping him company through the computer, but can that be enough for them both?
Gateway Night tells of a space station that houses four different races. The descriptive narration offers a fantastic telling of the various alien gathering areas, as well as the races that live there.
Wanted is a great love story about a woman that is stuck in a broken-down space shuttle and the miner who saves her. This is one of the more typical romances in the collection.
My favorite story in the anthology was The Business of Love. It is the story of a young man whose girlfriend is considering what college to attend. His mother has big plans for him, ones that don't involve the young woman, and he must decide what to do with his future.
All the stories in the anthology vary in the amount of romance in the plot. Some of them revolve around main characters that are attracted to each other and heading towards a relationship, while others deal more with the hardships and novelties of living in space and have only a brief mention of or a loose tie to the theme of love and romance. Since most of the authors are science fiction writers, that is the genre that seems to drive the majority of stories. If you are a die-hard romance fan, LOVE AND ROCKETS may not offer enough of the traditional boy-meets-girl and they fall in love storyline that you are accustomed to. However, fans of science fiction that are looking for a little bit of intergalactic love will not be disappointed by this unique collection of stories.
SUMMARY
Space...the final frontier. Or is it? Many say there's no frontier more forbidding than a romantic relationship between a man and a woman. But what if one's a human, and the other's an alien?
Here is an original collection of space opera stories where authors take love (unrequited or not), on a spaceship, space station, or planetary colony, and add enough drama, confusion and mayhem to ensure that the path to true love-or short-term infatuation-is seldom free of obstacles.
---
What do you think about this review?
Comments
No comments posted.

Registered users may leave comments.
Log in or register now!