"Sweet and endearing with enough suspense to keep the reader guessing until the last page."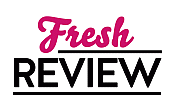 Reviewed by Mandy Burns
Posted January 6, 2011

Lucy Valentine's Lost Loves division of her family's business is allowing her to use her ability to track the lost to focusing on finding the lost love's of others. Lucy's new client is looking for her first love from when she was in a foster home which is proving to be difficult since the man in question has disappeared after being released from prison. Lucy focus is split in two as her desire to help find a missing man draws her attention. With the help of Lucy's friends she searches for the answers to solve the puzzle.
Sean Donahue is willing to do everything he can to help Lucy with the investigative side to finding her clients lost loves. The man they are looking for is dangerous enough for Lucy to drop her client but Sean is not willing to give up on the situation. Sean's past, which he has not revealed to Lucy, plays a major part in continuing the search causing confusion in his relationship with Lucy. Sean is not ready to reveal his secrets just yet proving he is a patient man, waiting until Lucy is ready to hear what he has to say.
This is the 3rd book in the Lucy Valentine series. The characters are sweet and endearing with enough suspense to keep the reader guessing until the last page. A very enjoyable read.
SUMMARY
The irrepressible star of "Truly, Madly, " is back in business. This time, Lucy Valentine will go to the ends of the earth to find true love for her clients...and maybe even herself.
Lucy wants to breathe new life into her family's Boston- based matchmaking company. But how? Even though she comes from a long line of ancestors blessed by Cupid with psychic abilities, a freak accident left Lucy with only one special skill: finding things. Car keys, socks in the dryer, needles in haystacks...and now, in a stroke of professional genius, lost loves
It's not long before Lucy's on a winning streak, helping old flames reunite and create new sparks. Business is booming. But when Lucy finds herself involved in a possible case of murder, she realizes she's in too deep. Enter Sean Donahue. Lucy's handsome fire-fighter turned private-eye neighbor, Sean is just the man she needsto help her on the job. Could he also be the man she's been looking for all along? When it comes to Valentine, Inc., falling in love is always serious business…
Excerpt
One

Justifiable homicide might be hard to prove, but my had-it- up-to-here brain was giving it a hearty stamp of approval as a reasonable defense.

Because if reporter Preston Bailey didn"t stop peppering my client with annoying questions, I might have to strangle her.

And because that might be bad for business, I clasped my hands together to resist the urge. I looked across the conference table, trying to get Preston to shut up with a not-so-friendly glare.

She ignored it.

A month ago when the Lost Loves division of Valentine, Inc., my family"s Boston-based matchmaking firm, was officially created, my office had undergone a subtle transformation. I opted to add a cherry wood conference table, downsizing my desk to a small corner unit. I liked the new look, which was usually all warm and cozy, but right now it felt more like it had the potential of becoming a crime scene.

"And what"s your favorite brand of underwear, Leo?" Preston was saying. Long blond hair had been piled atop her head in a messy knot, strands spiking out every which way. It was an edgy look Preston pulled off well, but would look like bed head on me.

Leo Epperson glanced helplessly at me.

"Really?" I asked Preston. "Really? Underwear?"

"What?" Her razor cut blond bangs puffed upward on a drawn out sigh. "Lucy, everyone knows that your brand of underwear says a lot about your personality." She eyed me, narrowing her blue gaze. "I bet you"re a Fruit of the Loom girl. Granny panties. Cotton. Maybe polyester. No. Definitely cotton."

Leo"s sagging cheeks colored.

Justifiable. Homicide.

I shifted in my seat, suddenly uncomfortable in my -hah!- Victoria Secret cotton undies. "I think Leo and I should have some time alone."

Preston"s face paled. "What? No way. I need all the information I can get. Remember, Lucy, your father agreed to these articles. And so did Leo." She smiled at him, warm, friendly, and sincere.

I had to admit the smile did a lot to soften her angular features, dull the irritation of her presence. Preston worked as a reporter for the South Shore Beacon, a small newspaper with a low (and dropping) circulation. We"d met a month ago under some not-so-great circumstances and somehow (my [traitorous] father had his hand in it) she had talked me into doing an article on my role at Lost Loves.

My role being the finder of the lost loves. As in, Lucy Valentine, Lost Love Locater. I liked the sound of it.

Sometimes good old fashioned leg work was all it took to track a lost love. And other times… Other times I had to rely on my psychic ability, a gift that allowed me to find lost objects-and lost objects only.

That hadn"t been always the case. Once upon a time I"d had the ability to see auras-like my father, world renowned matchmaker Oscar Valentine. I"d been born with the ability, as had all bloodline Valentines. It was a gift supposedly bestowed upon our family by Cupid himself centuries ago, but at fourteen my power to read auras had been zapped out of me by an electrical surge during a thunderstorm and my gift of finding lost objects had been zapped in.

For years I believed myself the black sheep of my family (which was saying something) because the success of my family"s matchmaking business, Valentine, Inc., relied on pairing lovers by secretly matching the colors surrounding them. Feeling like a familial failure, I disavowed my trust fund and spent years jumping from one dead-end job to another until I realized that finding lost objects could be instrumental in finding long lost loves…

Like Leo Epperson"s lost love, a woman named Joanne Winston.

"I"m staying," Preston stated, obviously taking my silence as an unspoken dismissal.

If only it were that easy to get rid of her.

"All right," I said. "But no more questions."

She arched a thin eyebrow. "But-"

"No." Frankly, she was lucky I let her in the building. We didn"t have a good history. And it hadn"t gotten any better after she talked me into locating her long lost boyfriend only to tell me, once I found him, she had no interest in rekindling that particular relationship. She"d simply wanted to document the search for an article for the Beacon. The reunion may have been a bust, but the article had been a brilliant success, and because of it Preston and my father had agreed to extend the article into a series of pieces.

The publicity had been great-the phone at Valentine, Inc. had been ringing off the hook with potential clients. The downside was that Preston was around. A lot.

"Fine," she said, slumping back in her chair. She left her digital recorder running on the table.

"Is it still okay with you?" I asked Leo. "I know you agreed to have Preston chronicle the search for Joanne, but it"s not too late to back out."

Please back out, please back out.

"No, no. She"s fine."

"Thank you," Preston said, giving me a glare. She then turned to him and smiled, a hundred watts of pure charm.

Leo winked at her, but not in an icky Anna Nicole Smith/J. Howard Marshall kind of way. More like a co-conspirator, we"re-in-this-together, leave-no-man-behind kind of way.

This meeting was going downhill fast.

Leo rubbed a gnarled arthritic finger on the table top. "Have you had any luck, Lucy? In finding Joanne?"

"A little bit," I said.

"Is that like being a little bit pregnant?" Preston asked, a grin pulling on her smug lips.

"I thought you were going to be quiet."

Preston addressed Leo. "Did I agree to be quiet?"

His face brightened at her attention. "Not that I recall, though you did agree to no more questions."

I gave her a so-there look.

She wouldn"t let up. "You"re not pregnant, are you, by any chance? That would be a great headline. A scoop like that could take me places."

Justifiable, my brain hummed.

"No," I squeezed out. But the word "pregnant" hung askew in my thoughts, reminding me of my grandmother Dovie, who was on a quest to see me with child as soon as possible. Her motivations were purely selfish-she wanted a great- grandbaby. "Pregnant" also reminded me of Sean Donahue, the sexy PI who was also now my business partner in the Lost Loves venture. Chemistry sizzled between us, but he was dealing with the aftermath of a breakup from a long- term relationship, and I had commitment issues stemming from Cupid"s Curse, an ancient hex placed on my family that prevented any Valentine from matching themselves.

It didn"t bode well for a long-term commitment with Sean.

So we were taking things slowly. Painfully so.

I didn"t want to think about it, so I checked my watch. I was meeting Marisol, one of my two best friends, in a half hour for some sort of secret rendezvous she wouldn"t tell me anything about. "Be there or be square," she"d said. How could I possibly resist?

"Leo, you remember Sean Donahue, our in-house investigator?"

He nodded.

"Sean tracked Joanne to a residence in Lakeland, Florida," I said, trying to ignore that Preston was even in the room. "She lived there until three years ago, but from there she"s disappeared."

Small and wiry, Leo was all of five-five and weighed a hundred fifty pounds at most. Still sprightly at eighty- three his face normally glowed with good health but was now wrinkled in concern.

Leo had come to me after hearing about Lost Loves through a friend of a friend who"d been matched by my father. Sean and I had been on the case for just over a week.

Leo had met Joanne Thomasino, now Joanne Winston, right after high school at a Cape Cod beach. They"d flirted, he asked her out, she agreed. Not six months later, at the end of 1943, Leo was on his way to the South Pacific to fight in World War II. Joanne promised to always wait for him.

His leg bounced. "You think she"s dead, Ms. Valentine?"

"I honestly don"t know, Leo. There"s no death certificate. But there hasn"t been any activity on her credit reports, either."

"Wouldn"t that be rich," he said, flinging his hands in the air. "All this time she thought I was dead and now she might be."

"Oh, that"s a good quote!" Preston leaned forward to check her recorder. "Can you say that again? Just in case?"

"Preston," I warned.

She released an exasperated sigh and pulled a notebook from her bag on the floor. "…dead and now she might be," she murmured while she wrote. She waved her pencil. "Go on, go on."

It all spilled out. How Leo had been taken prisoner overseas, marched to a POW camp. Along the way, many of his buddies had been killed, dumped into a mass grave. Leo feared he eventually might be killed as well, and his body possibly never found. He didn"t want his family to always wonder what had happened to him, so he"d taken his dog tags off and thrown them into the grave with his fallen comrades.

He sat in a POW camp for four years, well after the war ended, before finally being released. But the damage to his personal life had already been done. Two years before, the mass grave had been uncovered and his family had received a notice of his death. When he (surprise!) returned to the States, his family informed him that Joanne had married another after mourning her beloved Leo.

That other turned out to be Charles Winston. With him she had one son, David. When Leo found out, he"d been devastated. It took time, but Leo eventually settled down. However, he never forgot about Joanne, especially after his wife passed away fifteen years ago. He"d been looking for Joanne since.

"What now?" he asked.

The sadness in his eyes tore at me. "We tried all the conventional methods. Now we try a little bit of the supernatural."

He nodded, leaning forward. "How does that work?"

"Oh, it"s something," Preston interjected, leaning forward. "Have to admit, I thought it all hocus pocus at first, but Lucy here is the real deal. You"re in good hands."

I scanned her face, looking for any sign of sarcasm beneath the unexpected compliments. Surprised, I found none. Well. Hmmph. Color me shocked. "Thank you," I murmured.

She tipped her head in acknowledgement.

I said to Leo, "All I"ll do is hold your hand while you think of something you may have given Joanne."

"That"s it?"

My abilities didn"t come without rules. I could only locate inanimate objects. Not humans or pets. And I could only get a reading from the object"s true owner. However, there were exceptions to my rules. Most notably, gift giving. It was when objects had two owners-which, in this case, I hoped would lead Leo straight to Joanne.

"That"s it. The trouble is, if she didn"t keep whatever you gave her, then we"re back to square one. Can you think of something?"

His eyes lit, sparkling. "My class ring. Gave it to her on our one month dating anniversary. She cried."

Preston scribbled away. I tried to swallow over a sudden lump wedged against my windpipe. "Okay, let"s try."

I reached out my hand. Tentatively, he laid his palm against mine. Images swirled as the room tilted. After a minute, I pulled away, fighting waves of dizziness.

"Does she have it?" Preston asked.

Leo"s eyes widened with hope.

I shook my head. "I don"t think so. I saw it in a store. Not a pawn shop, but more like an antique shop."

He barked out a laugh. "Antique it is."

Preston laughed, a tinkly musical sound that didn"t seem to fit her personality.

I smiled. "It"s mixed in with a box of buttons."

"So a dead end," he said.

I didn"t like that term. "Anything else you gave her?"

He closed his eyes, thinking. "I don"t know. I didn"t have much back then. And Jo and I, well we had to keep our relationship quiet for the most part because my parents didn"t take a liking to her."

"Ooh," Preston mumbled, jotting notes.

"Why"s that?" I asked, still trying to pretend she wasn"t there.

"She was Catholic," he said, smiling. "They were stubborn about that sort of thing."

Back in that era, it was probably a big deal.

"That"s so wrong." Preston shook her head. "People should have been more open-minded."

"We snuck around mostly." Amusement brightened his eyes. "Had ourselves our share of fun."

"You devil you," Preston said, poking him in the ribs with her elbow.

He loved the attention, blushing to the roots of his white hair.

I bit the inside of my cheek, wondering at the type of love that would last over sixty years. Amazing. I had to find her. Had. To. "Did you give her any clothes? Pictures? Books?"

He slumped in the chair. "I don"t think there"s anything else."

"There has to be!" Preston urged.

Looked like Ms. Professional Reporter had become emotionally involved in this article of hers.

"I"m sorry, Leo. We"ll keep trying on our end. There has to be a trail somewhere."

"Surely, you"re not giving up," Preston said to me.

My phone vibrated in my pocket, an incoming text message. "No. I"ll contact the antique store about the jar of buttons."

Slowly, Leo stood and held out his hand. "Thanks, Ms. Valentine."

I didn"t offer mine. "If you don"t mind…"

He laughed. "Guess you had enough for today, eh?"

I was still a little dizzy from his reading. It always took a few minutes to shake off the lingering effects of a vision. "A little. But please call me if you think of anything else."

"Yeah," Preston said. "Call her."

He smiled, squinted at us. "You two aren"t related are you?"

We both snorted.

"Us?" I said. "No. What makes you think so?"

True enough, we were both blondes, though mine was more of a natural honey and hers was straight from the bottle platinum, but that"s where the similarity ended. I was five inches taller than her five-foot-three and probably a good forty pounds heavier, as I didn"t think she weighed more than a hundred pounds. Her eyes were an inquisitive blue, mine were smoky amber. She had Kewpie doll lips, while mine were wider, plumper. I had a long nose, a heart shape face, eyes that turned slightly downward. Her nose was upturned, her face a perfect oval, and eyes that were just a hairsbreadth too close together.

"Just something," he said.

"Only child," I added, just for further clarification.

Preston shot a look at me I couldn"t quite place, then quickly dropped her gaze to the ground.

Odd. Very, very odd. Where were her jaunty remarks? Her ribbing? It was unlike her not to take a stab at teasing me.

"Maybe it"s just 'cause you squabble like siblings," Leo finally said.

Okay, the squabble thing I could see.

Leo crossed to the door, stopped, and looked back at us, a serious spark in his eye. His hands twisted nervously. "I loved my wife, Ms. Valentine, I really did. But my heart never let go of Joanne. I"m not getting any younger. If she"s able and willing, I"d like my last days to be spent with her."

Throat tight and unable to say anything, I nodded.

Preston reached for her notebook, scribbled away as Leo turned left into the reception area at the end of the hall. My phone buzzed again.

"You gonna get that or do you like the vibration?" Preston tucked her notebook and pen into her bag. She hauled it onto her shoulder.

"You"re very charming," I told her. I pulled out my phone, checked the message. It was from Marisol. RECON 1 PM. DONT BE LATE.

I was due to meet her downstairs in fifteen minutes, which didn"t give me any time to run upstairs to SD Investigations to tell Sean about my meeting with Leo.

Preston blatantly read over my shoulder. I quickly cleared the screen.

"Recon, huh? Reconnaissance? Sounds exciting."

"Good-bye, Preston."

"Maybe I should come along? Is it for a client?"

"Good-bye, Preston."

My phone vibrated in my hand, an incoming call. I checked the ID screen-Aiden Holliday, a Massachusetts State Police Detective Lieutenant. Through him I"d become a consultant for the MSP helping to solve missing person cases - mostly cold cases but some current ones as well. Was there a new case?

Or did his call have something to do with the strange letters I"d been receiving?

I"d have to keep wondering. A conversation with Aiden wasn"t something I wanted to have in front of Preston. I let the call go through to voice mail.

"Not going to answer?" she asked. "Rather rude of you."

"Good-bye, Preston."

She leaned against the door jamb, smiling. "C"mon, you can tell me."

"What?" I asked, biting back a sigh.

"Fruit of the Loom, right?"

She must have seen the murderous look in my eyes because she quickly said, "I"m going, I"m going." Halfway down the hall, she looked back, over her shoulder. "But I"ll be back."

I didn"t need the reminder.
---
What do you think about this review?
Comments
No comments posted.

Registered users may leave comments.
Log in or register now!