"A delightful story conveying the plight of women years ago working to be viewed as intellectual equals."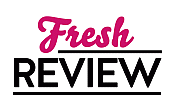 Reviewed by Viki Ferrell
Posted November 8, 2010

A little history, a little mystery, a little science and a lot of passion: Ivy Sutherland experiences it all as her dear childhood friend, Queen Victoria, asks her to find a precious stone one of her chambermaids has stolen. The stone is actually a rock, but with some very special properties. Knowing that Ivy has a keen interest in the sciences, Victoria puts her faith in Ivy to find the stone without getting the police involved.
A crazy plan is set in place where Ivy is transformed into a young "male" college student, Ned Ivers, and becomes the assistant of Simon de Burge, the brother of Gwendolyn, the queen's chambermaid who stole the stone. Simon sees through the deception, but plays along because Ivy/Ned is a very talented, intelligent young woman. She is also very beautiful, and therein lays a problem for both of them.
As Ivy/Ned confides in Simon as to her real reason for being in his hire, Simon agrees to help her retrieve the stone, especially if his sister is implicated in this theft. Their intermingling of searching for his sister and searching for results in their scientific experiment lead to murder, mayhem and some very passionate evenings together. Who does have this precious stone? And who is killing all of these young aspiring college students who seem to have no connection to the stone?
In this second book in Her Majesty's Secret Servants series, Allison Chase has penned a delightful story that conveys the plight of young women of years ago to get a college education and to be viewed intellectually on the same level as men. "Thank you" to those who have gone before us and fought for equal rights for women. Although this is a work of fiction, it certainly brings this subject into a very clear light. A great read you will not want to miss.
SUMMARY
A precious gem gifted to Queen Victoria by her secret beau has been stolen, and Her Majesty believes it has been delivered into the hands of the Marquess of Harrow. Ivy Sutherland's task is to assume the role of science student, Ned Ivers, win the Marquess's trust, and recover the stone. But when Simon de Burgh, Marquess of Harrow-and a lonely widower-discovers Ned is actually a woman, he is unable to resist his growing desire for her.
---
What do you think about this review?
Comments
No comments posted.

Registered users may leave comments.
Log in or register now!