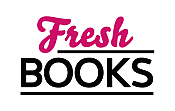 Curl up with a great March read!
"Letting loose her wild inner self provides some hotly erotic situations for a lonely neighbor."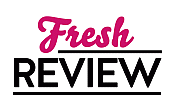 Reviewed by Mandy Burns
Posted October 18, 2010

Marie's weekend cottage getaway is for relaxation and to rethink what she is looking for in a man. Her normal dates are with nice stable guys who leave her wanting something more -- and the relationships never last. Marie's determination to no longer date men like her best friend and neighbor Ty -- hot, sexy, nice, safe -- leave her lonely and confused. She gets the opportunity to test her theory with Zeke, the ultimate bad-boy with eyebrow rings and tattoos, as the chemistry explodes between her and the dangerous stranger. Marie is sure she has lost all sanity when she invites the rough and sexy Zeke to her home for the night. She is just unwilling to end the sensation and thrill of being with a man so different from her normal type.
Neighbor Ty decides to finally let Marie know he's in love with her, but plans to take his time seducing her into his bed. From experience, it is best to keep his dangerous dominate side hidden, not allowing the beast within to rear its ugly head. Ty plans to begin the seduction as soon as Marie returns from her getaway, biding his time, taking care of Marie's cat, keeping his patience in check. To Ty's delight, Marie comes home early, but that feeling turns to dread when he realizes she is not alone; Ty is too late. He refuses to give up on his feelings for Marie; he can wait for her to get bored and send the stranger on his way. That is until Ty sees his ex-best childhood friend, Zeke, heading towards Marie's door -- he sees red.
Opal Carew is a genius at spinning the most erotic stories by tapping into forbidden fantasies and visiting emotions that bring the characters literally to their knees. A steamy-hot read! WOW!
SUMMARY
Ty is a master of domination, but after a bad experience, he¿s decided to leave his old lifestyle behind. When he falls in love with Marie, he plans to handle her with kid gloves.Unfortunately, Marie wants hot S & M sex and thinks Ty is too nice of a guy to be the overpowering Dominant she dreams of. When Ty¿s old friend Zeke enters the scene, he¿s more than happy to give Marie exactly what she wants. But when Zeke starts to experience feelings for Ty that he has never allowed to surface before, it could push all three of them to the edge....
---
What do you think about this review?
Comments
No comments posted.

Registered users may leave comments.
Log in or register now!