"Sweet, endearing story gives hope that there is someone out there for us all if we just take a chance."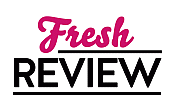 Reviewed by Mandy Burns
Posted October 18, 2010

Michelle Snow believes she is content with her life; she has a great job in advertising, a new promotion, loving friends and family; the only thing missing is a man. Michelle's friends have kindly pointed out it has been at least 10 years since she has taken a man home to meet her parents and it's time for a little romance in her life. Match.com is mentioned among Michelle's friends along with a promise from Michelle to try the website for at least one month to see if she can find a match. Michelle is not sure why she agrees to such a crazy scheme, but after some procrastinating, she finishes a profile and hits send. Michelle is amazed at all the possibilities, spending hours going through her prospects; she's about to give up when a profile finally catches her eye and on a whim, Michelle takes the plunge and replies.
Todd Bracken, a computer consultant for the government, is extremely lonely eating pizza by himself on a regular basis along with coming home to his empty, over-extended money pit of a house. Todd is struggling to find the one woman where everything will be easy and require hardly any work. He is pretty sure that is wishful hope. Todd has practically given up on his profile with Match.com promising himself that the next woman he decides to bring into his life must like him for himself. No more hiding or toning down his personality. Todd adopts the motto "What you see is what you get." With that in mind, he takes one more look at his Match.com account to see if there are messages he is willing to respond to. The message Todd sees has potential in its simplicity, so he thinks, what can one more time hurt.
THE ICING ON THE CAKE, part of the new True Vows series, is sweet and endearing; giving us all hope that there is someone out there for us all if you just take a chance. An extremely enjoyable book.
SUMMARY
Matchmaker, matchmaker, make me a match . . . dot com!
An on-line dating service is not Michelle Snow's idea of how to find love but when the Big 3-0 hits, Michelle decides she has nothing to lose since she hasn't brought a date home in ten years, she's professionally burned out, and her climb up the corporate ladder has come at the expense of abandoning her sweet dream: to own a boutique cupcakery.
Todd Bracken, early 30s and a successful technology consultant, isn't exactly a player after being off the market for ten years, and pours himself into his dual passions of martial arts and home-sweet-home renovations. Only there's no one to come home to so he decides to give Match.com a try.
Todd isn't so sure the Internet dating scene is his thing until a message pops up in the wee hours on a weekend night: "I like your smile."
Todd likes 'a lot' the whole package that glides into a French bistro in Washington, D.C. It's serious mojo-at-first-sight but there's a glitch: Todd and Michelle live in different cities.
Will love find its way in the digital age with a You've Got Mail courtship when video cam kisses just aren't enough?
And when Todd challenges Michelle to not only go for her dream but let him share it, will they be able to make it happen together despite obstacles more plentiful than a shower of rainbow sprinkles?
---
What do you think about this review?
Comments
No comments posted.

Registered users may leave comments.
Log in or register now!