"You will laugh at some of her insight on middle-age, and feel a camaraderie with the author"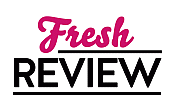 Reviewed by Gabrielle Lee
Posted October 4, 2010

Women entering into middle-age are sure to find this book entertaining. Shane Watson is a journalist at the scary age of forty something-- the age when many people have declared you over the hill and done for. Yet Shane ends up finding love and marrying. Shane brings laughter to some of her insight, and makes the reader feel a camaraderie with her.
As woman get older, we all feel like we may be loosing a race to the younger, newer, and more beautiful models coming behind us. From the subject of woman's friendships to fashion, Shane Watson gives the reader an interesting look at middle-age. How many of us worry that we are turning into our mothers, or that we are looking older than we really are? As I find myself on the edge of the big 4-0, I found this book entertaining. Yet, after reading this whole book, the thing that stands out the most is the following quote: "You know all this. And remember, you could be dead tomorrow! So stop beating yourself up. Who cares!"
Shane Watson regales the reader with funny tidbits-- like how men perceive woman's clothing, and things you may find yourself doing that make you realize that you are indeed turning into your mother. Instead of a clinical view, this author makes the reader feel better about herself through humor.
IS IT JUST ME? THE MODERN WOMAN'S SURVIVAL GUIDE gives the reader a sense of humor as she navigates her own way through middle-age. I had a few laugh-out-loud moments while reading this book. If you are of this generation, and in need of a pick me up, then this is a book you may want to check out.
SUMMARY
A refreshingly cheeky guide to middle-aging with grace
The age of forty-and-fated-for-spinsterhood is gone. Just ask journalist Shane Watson, who met and married Mr. Right in her mid- forties. Shane assures us that it is never too late to find love, rekindle your sex life-or do neither and just be fabulous. In her witty and brilliantly irreverent guide, she offers advice on handling all things female-and a much-needed dose of humor for all the forty-plus Bridget Joneses pondering the big questions like:
•Am I having enough sex?
•Should I wax my moustache?
•Is it just me, or is life getting much, much weirder?
Written in a conversational tone laced with frank and funny insights, Is It Just Me? is a delightfully acerbic guide to aging with style and individuality.
---
What do you think about this review?
Comments
No comments posted.

Registered users may leave comments.
Log in or register now!