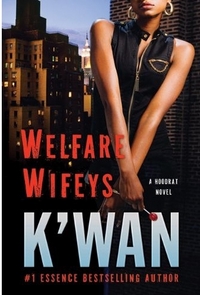 Welfare Wifeys, October 2010
Hood Rat #10
by K'wan

St. Martin's Press
Featuring: Animal; Malika; Jada
320 pages
ISBN: 0312536976
EAN: 9780312536978
Paperback
Add to Wish List

Purchase
"Welfare Wifeys is the novel version of The Wire and Set It Off"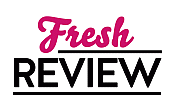 Reviewed by RaMonda Horton
Posted September 24, 2010

K'wan seems to be the Donald Goines of our generation. He has an extraordinary gift for leading the reader into the hood lifestyle of drugs, violence, hip hop, and relationship drama without the same tired clichés and stereotypes of black women that we see played out in pop culture media. The characterizations of the women that the novel focuses on are complex and detailed enough that the reader is able to connect with the strength and frailty of some very tough women, who have to deal with some very awful circumstances. The dialogue and voices of the characters are authentic. K'Wan seems to be one of the few writers who is able to accomplish this without it seeming trite and forced.
In WELFARE WIFEYS, Gucci is the longtime girlfriend of Animal, a hip hop star who still has ties to his former life as a drug dealer and all around street hustler. Gucci provides some semblance of stability and boundaries for Animal as he tries to deal with his new-found stardom while dealing with his past. At least, she thinks she does, until a trip home to his old Harlem stomping grounds reveals that things aren't quite what they seem, and the reader gets a clearer understanding of how Animal earned his street name.
Malika is the youngest daughter of two educated and professional parents. During her teenage years, she turned her back on her nice middle class existence to move in with an older man from the hood who fathered her only son, Solomon. When things didn't work out, Malika moved to the projects to raise her son alone, and is driven even further into the lifestyle of a poor single black mother.
Throughout the novel, the reader is introduced to an array of colorful female characters who are trying to deal with the hand that life has dealt them, while at the same time trying to gain a better life for themselves and those they love. All of the characters are tragically flawed in this well crafted tale of hood life.
SUMMARY
After the deaths and arrests of his entire crew and an informant-fueled investigation into his past, the man known on the streets as Animal relocates to Texas and finds fame and stardom as the newest act signed to the notorious Big Dawg Entertainment. His girlfriend, Gucci, is thrilled when she gets the news that he's coming back to New York on a promotional tour, but when she discovers the hidden agenda behind his homecoming nothing can prepare her for the life-altering consequences that will come of it.
There goes the neighborhood . . . again.
---
What do you think about this review?
Comments
No comments posted.

Registered users may leave comments.
Log in or register now!