"Be prepared to laugh and cry as you read this heart-wrenching story"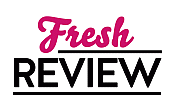 Reviewed by Leanne Davis
Posted September 11, 2010

Lady Joanna Ware is a merry widow. Her husband was a famous Arctic explorer who died a hero. Only a few knew how the brave man treated his wife. Joanna has no intention of wedding again. If only she could convince her suitors of that fact. She has built a life for herself since her husband's death which allows her to maintain her standing in the ton.
Alex, Lord Grant, has sought out Lady Joanna to deliver on his promise to his best friend, the man who saved his life. He met Joanna at the wedding but has not seen her since. Because David was full of bitter comments about his wife, Alex has formed a low opinion of Joanna. His plans, once this errand is completed, are to travel to Scotland and take control of his estate until the Admiralty sends him out once again.
He is shocked when he calls on Lady Joanna to find her dressed in bold colors. There are no signs of mourning in the house and Lady Joanna is refusing another offer for her hand. Everything he sees of her seems to confirm all the negative comments made by David.
Only the contents of the letter to Joanna left by David will cause Alex to question his opinions of Joanna and David. David's letter tells of his illegitimate daughter in the Arctic and hints of a treasure. He requests that Joanna travel to the Arctic to bring his daughter home and raise her as her own. His desire isn't to provide a better life for the girl but to taunt Joanna with her existence. Alex's plans change when the letter also request that Alex act as Nina's guardian. Joanna and her friend, Mrs. Cummings, decide to retrieve Lord Ware's daughter and return with her to London. Alex insists on accompanying them, despite Joanna's reservations. The attraction between Alex and Joanna is strong and their marriage of convenience, intended to benefit the child, will not last long.
Ms. Cornick has written a strong story with a somewhat tragic heroine who has to overcome both physical and emotional trauma to build a a new life for herself. Readers may first think of Joanna as a shallow, selfish creature but will soon find themselves disabused of that notion as the full extent of the horrors of her marriage are exposed. They will grow to appreciate her strength in the face of staggering odds.
Alex is a strong man who finally faces the downfall of his hero and the fact that the woman he married is nothing like the woman David portrayed. As his dislike turns to admiration, he becomes a much more likable character. As usual, the author has created some strong secondary characters; some likable, some not.
Be prepared to laugh and cry as you read the heart-wrenching story of a marriage gone bad. The strength of the characters will draw you into this wonderful romance.
SUMMARY
Lady Joanna Ware has no desire to wed again but that doesn't stop the flurry of suitors knocking on her door. Desperate to thwart another proposal, Joanna brazenly kisses Arctic explorer Alex, Lord Grant. Unable to deny the blazing attraction that flares, Joanna knows she's just set the gossip mill turning.
After suffering countless infidelities during her marriage, she's accustomed to scandal. But nothing prepares her for the shocking news that her deceased husband has bequeathed his illegitimate child to her and his friend Alex.
As rumors run rampant int he ton, Joanna and Alex travel to the Arctic to claim the orphan. Battling blizzards, dangerous wildlife and a teacherous plot, Alex must protect Joanna but not before he wickedly seduces her...
Excerpt
She turned to find Alex very close to her.
"Youíre crying," he said, his voice rough with some emotion she could not place.
"Of course Iím crying!" Joanna exclaimed. "I have had a very bad week!" She flashed him a look. "Go away, Lord Grant. Can you not take a hint? I really do not want to cry in front of you!"
Alex ignored her words. His hand was on her waist, the gentle warmth of his touch searing her through the silk bodice of her gown. How had that happened? He was drawing her closer, as though he wanted to comfort her. Joanna had never equated a manís physical proximity with reassurance before; David had only ever touched her when he wanted to make love to her. And surely Alex, of all people, cared nothing for whether she was distressed or not. She felt confused, disturbed. She was not sure what was showing on her face. Alex raised a hand and brushed away the smudges of her tears with the pad of his thumb. Her heart ached at the tenderness of the gesture. She looked up to meet the dazzling intensity of those grey eyes and then he was kissing her, his mouth gentle and persuasive, and the sheer surprise of it ripped through her and set her trembling.
"Open your mouth," he whispered and her mind reeled shock whilst her lips parted in instinctive response to the command and to the pressure of his. Alex coaxed them further apart with sensual deliberation and she felt the slow sweep of his tongue against hers. She could taste brandy mingled with the salt of her tears. The heat consumed her then, fierce, scalding her, leaving her shaking and breathless. They fell apart and stood staring at one another.
"What was that?" Jo found her voice first. "Comfort?"
"Scarcely that." For a moment Alex looked as stunned as she felt, his expression taut and astonished, his grey eyes mirroring her shock and confusion. Joanna felt a violent wash of pleasure to see how shaken he was.
"That was not what I intended to do," he said slowly.
"I imagine not." Joanna bit her lip. She felt dazed and heated, her stomach burning with a sensual and wicked excitement. The air between them felt alive. From the room next door came the roar of the boxing crowd as atavistic as a beat in the blood. There was something equally primitive in Alexís eyes, but it did not scare her, it called to her.
---
What do you think about this review?
Comments
No comments posted.

Registered users may leave comments.
Log in or register now!