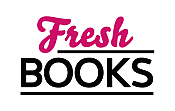 Summer Reads are HOT in July!
"Creative, timely, realistic, and moving, Juan Gomez-Jurado has another winner on his hands"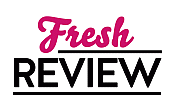 Reviewed by Teia Collier
Posted September 10, 2010

When I picked up THE MOSES EXPEDITION, the cover with its desert scene, ancient maps, and flames caught my attention. Add in all the praise from well-known authors and I was prepared to be excited, and a little afraid I would be disappointed. Sometimes you never can tell. Thankfully, I was right to be excited.
THE MOSES EXPEDITION is a glorious ride that takes you from the horrors of the holocaust to the modern day traumas of 9- 11. Written in a smooth and deft manner, this book took me on a thrilling emotional roller coaster ride that I loved. Sites and scenes are made real for the reader. The archeological journey, the offices in New York, and ghostly whispers of unimaginable horrors in Vienna are all real and tear-inducing.
Written from various points of view, THE MOSES EXPEDITION is fast paced allowing the story to quickly move forward. In my opinion, the main character, Father Anthony Fowler, was the most fascinating and intriguing person. I loved the inherent dichotomy he represented by being a priest, a solider, and a spy in the name of the Lord. It was fascinating, like walking with a respectful, religious and scrupulous Jason Bourne.
Creative, timely, realistic, and moving, Juan Gomez-Jurado has another winner on his hands. I could easily see why it is an international bestseller. Happily, I've recommended this book to my friends that are mystery lovers and current event enthusiasts. From what I hear, its a winner on all fronts.
SUMMARY
A lost treasure, a Nazi war criminal, and an expedition to find a legend . . .
After fifty years in hiding, the Nazi war criminal known as the Butcher of Spiegelgrund has finally been tracked down by Father Anthony Fowler, a CIA operative and a member of the Vatican's secret service. He wants something from the Butcher--a candle covered in filigree gold that was stolen from a Jewish family many years before.
But it isn't the gold Fowler is after. As Fowler holds a flame to the wax, the missing fragment of an ancient map that uncovers the location of the Ten Commandments given to Moses is revealed. Soon Fowler is involved in an expedition to Jordan set up by a reclusive billionaire. But there is a traitor in the group who has ties to terrorist organizations back in the United States, and who is patiently awaiting the moment to strike.
From wartime Vienna to terrorist cells in New York and a lost valley in Jordan,The Moses Expeditionis a thrilling read about a quest for power and the secrets of an ancient world.
---
What do you think about this review?
Comments
1 comment posted.
Re: Creative, timely, realistic, and moving, Juan Gomez-Jurado has another winner on his hands

Dear Tela Collier:

First of all, thanks for reading and reviewing my book. I'm really grateful that
you could take the time and effort to do it, and also for your kind words. I'm
writing you to let you know that we picked your review for the review's section
in the book's dedicated website, and we also linked it to yours.

It would be also an honor for me if you would like to read and review my
upcoming thriller, The Traitor's Emblem, which I think you could find
interesting as well.

If you are interested please drop me an email and I will get you in contact with
the people at Atria Books. I look forward to it!

Thanks again,
Juan
(Juan Gómez-jurado 6:51pm May 20, 2011)
Registered users may leave comments.
Log in or register now!