"An inspirational thriller you won't want to miss reading."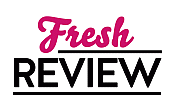 Reviewed by Viki Ferrell
Posted August 16, 2010

Dr. Anna McIntyre never likes losing a patient, but there is something just not quite right about losing Eric Hatley. The chief surgical resident did everything right during the operation to save Eric's life, a victim of a gunshot wound as he was caught in the crossfire of a gang shooting. She checked the surgeon's work and all the records. It just does not add up. The pathology report by Nick Valentine also shows that everything was done right. Why did the antibiotic Eric tolerated a few weeks earlier when visiting the ER cause him to go into anaphylaxis and die?
Just when Anna thought her day could not get any worse, she finds her credit card will not work when she stops for groceries. She is told she is over her balance, but she knows this cannot be possible. After arriving home, without groceries, Anna finds a letter in the mail that her other credit card is also over its limit. And if that is not enough, DEA agents show up to question her about some narcotic prescriptions she claims she never wrote. And it gets worse. The police begin investigating her for distributing narcotics and being a part of an even bigger operation. Anna has become the victim of identity theft.
Stripped of her ability to write prescriptions, the hospital where she both practices and teaches puts her on leave for a couple of weeks until everything is resolved. With her credit and reputation in ruins, Anna decides to take matters into her own hands and do some investigating herself. That lands her in her own hospital with a concussion after being mugged at a walk-in clinic in a rather shady part of town. She is at that clinic because she received notification of positive results of a test for HIV with her name on it. Just another piece of her living nightmare.
The concussion does not stop Anna, and her further prying leads to her kidnapping. When and how will this nightmare end? Her life has always been so uneventful until now. Anna puts her faith and trust in God as she sits with her hands and mouth taped and prays for something good to happen.
Richard Mabry has certainly penned an inspirational thriller in MEDICAL ERROR. This is a real page-turner you won't want to miss.
SUMMARY
Dr. Anna McIntyre's life was going along just fine until someone else started living it. Her patient dies because of an identity mix-up, her medical career is in jeopardy because of forged prescriptions, and her credit is in ruins. She though things couldn't get worse, but that was before she opened the envelope and saw a positive HIV test with her name on it.
---
What do you think about this review?
Comments
No comments posted.

Registered users may leave comments.
Log in or register now!