"Can anyone be trusted in this suspenseful thriller?"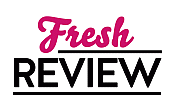 Reviewed by Denise Powers
Posted August 12, 2010

Mystery Psychological | Paranormal
Extreme adventure tour guide Mike Brody has a second, unpaid profession. He has a reputation for tracking people and getting results when no one else can. He has a strange ability of sensing energy left behind that helps him "see" the missing person and know details that he shouldn't be able to know. But Mike isn't at a Montana dude ranch to track anyone. He's merely here on vacation with his ex-wife and eight-year-old son. Mike doesn't plan on arriving just after an asthmatic teenage boy goes missing.
When Detective Lisbeth McCarthy finds out that one of the ranch's incoming guests is Mike, she asks for his assistance. Mike quickly realizes that Sean Jackson isn't just missing; he's on the run after witnessing a murder. Unsure why the local police aren't sharing all they know, he reluctantly agrees to pair up with an antagonistic police officer to track Sean. Mike's decision reminds his ex-wife, reporter Jessica Barrett, of just why they divorced in the first place. As Mike ventures out into the wilderness, Jessica tries to salvage the vacation for their son, Andy. At the same time, her reporter instincts tell her there's more to this case than a missing boy and a disappearing murder victim.
Will Mike and Officer Dagget find Sean before his asthma inhaler is empty? Who is the mysterious "Partner" who seems determined to hinder Mike's search and mislead the authorities? Will Jessica's search for answers endanger her or Andy? Just what is going on this section of Montana wilderness? As more obstacles are thrown Mike's way, will he be able to overcome them?
Readers need to be sharp to follow the hints slyly given throughout THE LAST TRACK. Helpful in this endeavor are the multiple points of view, giving readers a glimpse of all the main characters in this story. As time passes, readers are sure to wonder if Mike will find Sean before it's too late. Fans of the thriller genre, give Mr. Hilliard's debut novel a try.
SUMMARY
Imagine if being late meant a child disappeared forever. That is the fear that drives Mike Brody--the man you want, when the one you love is missing. Mike is more than just a master tracker. An ex-Special Forces operative, smoke jumper, and now extreme adventure tour guide, he also possesses a unique ability to tap into the memory and emotional state of those he pursues. In The Last Track, a police detective recruits Mike to help find an asthmatic boy lost in the dense woods surrounding a dude ranch in Montana. An unwitting murder witness, the boy burrows ever deeper into the rugged terrain, fearful of being found. As Mike and a local officer search for the boy, the killer follows them. While the investigation expands, Mike's ex-wife, a well-connected journalist, uses her contacts to unravel the truth behind the murder. Her discoveries threaten to snare them all in a treacherous conspiracy . . .
---
What do you think about this review?
Comments
No comments posted.

Registered users may leave comments.
Log in or register now!