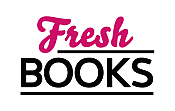 Summer Reads are HOT in July!
"Do you love dragons?"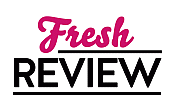 Reviewed by Gabrielle Lee
Posted June 7, 2010

With so many different stories about dragons in this book how can a reader be disappointed? Nineteen stories in all a reader would have to be hard pressed to say that they could not find a story to like in this book. Many well- known and best selling authors contributed to this book. From the Russian Revolution to the fictional universe of Tortall there is just about a story for every reader. I have to say that enjoyed the story A Stark and Wormy Knight by Tad Williams the best. A few others come very close but Tad Williams is one of my favorite authors and I just love his writing style and humor. Oakland Dragon Blues by Peter S. Beagle was another good story with a dragon seeking an author of an unfinished story. It was interesting to see things from the dragon's characters point of view. The war That winter Is by Tanith Lee was another great story. Many of the other stories were just as great. I could go on and on, every story was a great one. I enjoy many of the authors in this book and it was a real treat to be able to read some never before published stories by them. If the reader is not aware of any of the contributing authors these short stories are a wonderful way of introducing them to you. There are many themes in these stories and some are adult. If you enjoy dragons and tales about them I would highly recommend picking this book up. Each and every author in this book transports the reader into a wondrous world of dragons. THE DRAGON BOOK was a good mix of stories and authors from all over. Readers will enjoy the different styles and adventures in this book. This book was a nice quick read from many authors that I enjoy.
SUMMARY
Never before published stories by New York Times bestselling authors Jonathan Stroud, Gregory Maguire, Garth Nix, Diana Gabaldon, and others.

Whether portrayed as fire-breathing reptilian beasts at war with humanity or as noble creatures capable of speech and mystically bonded to the warriors who ride them, dragons have been found in nearly every culture's mythology. In modern times, they can be found far from their medieval settings in locales as mundane as suburbia or as barren as post-apocalyptic landscapes-and in The Dragon Book, today's greatest fantasists reignite the fire with legendary tales that will consume readers' imaginations.

With original stories by New York Times bestselling authors Jonathan Stroud, Gregory Maguire, Garth Nix, Diana Gabaldon, Tamora Pierce, Harry Turtledove, Sean Williams, and Tad Williams as well as tales by Naomi Novik, Peter Beagle, Jane Yolen, Adam Stemple, Cecelia Holland, Kage Baker, Samuel Sykes, Diana Wynne Jones, Mary Rosenblum, Tanith Lee, Andy Duncan, and Bruce Coville.
---
What do you think about this review?
Comments
No comments posted.

Registered users may leave comments.
Log in or register now!