"The cat always knows the truth."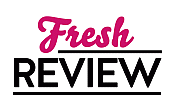 Reviewed by Jennifer Vido
Posted February 20, 2010

The day Oscar arrived at the Steere House Nursing Home and Rehabilitation Center in Rhode Day can be best equated as to the moment this extraordinary feline hit the kitty lottery. From lazy afternoons relaxing in warm sunbeams to scrumptious treats secretly stolen from unsuspecting humans, Oscar indeed has the best of both worlds. A loving environment in which to live plus a caring group of individuals who know best when to leave this curious cat alone, Oscar lives every cat's dream life.
Dr. David Dosa is no ordinary man. Being a physician at Steere House, an Alzheimer's facility, comes with its daily challenges. Not only must he provide exemplary care for his suffering patients, but also he must help their loved ones come to terms with the harsh realities of this debilitating disease. As he witnesses his patients slowly losing their memories, he takes pride in knowing that Steere House is doing everything within their means to make their residents' last days as peaceful as possible.
So when he hears that Oscar may just have a special gift, Dr. Dosa decides to investigate. According to the rumor mill, when the time comes for patients to die, Oscar comforts them by lying down by their side until they pass. Not only does he guide them to their next journey, but also he provides solace for their families left behind. As a man of medicine, Dr. Dosa has his doubts. Yet by hearing the stories from those that have benefited from his gift as well as witnessing it himself, the Doubting Thomas doctor eventually becomes a firm believer. MAKING ROUNDS WITH OSCAR is a feel-good book that takes the sadness associated with such a horrible disease and turns it into a tiny ray of sunshine. From heartwarming stories of love and devotion to helpful tips for learning to cope, Dr. Dosa brilliantly gives those suffering with Alzheimer's a voice with which to be heard.
SUMMARY
A remarkable cat. A special gift. A life-changing journey.
They thought he was just a cat.
When Oscar arrived at the Steere House Nursing and Rehabilitation Center in Rhode Island he was a cute little guy with attitude. He loved to stretch out in a puddle of sunlight and chase his tail until he was dizzy. Occasionally he consented to a scratch behind the ears, but only when it suited him. In other words, he was a typical cat. Or so it seemed. It wasn't long before Oscar had created something of a stir.
Apparently, this ordinary cat possesses an extraordinary gift: he knows instinctively when the end of life is near.
Oscar is a welcome distraction for the residents of Steere House, many of whom are living with Alzheimer's. But he never spends much time with them--until they are in their last hours. Then, as if this were his job, Oscar strides purposely into a patient's room, curls up on the bed, and begins his vigil. Oscar provides comfort and companionship when people need him most. And his presence lets caregivers and loved ones know that it's time to say good- bye.
Oscar's gift is a tender mercy. He teaches by example: embracing moments of life that so many of us shy away from.
Making Rounds with Oscar is the story of an unusual cat, the patients he serves, their caregivers, and of one doctor who learned how to listen. Heartfelt, inspiring, and full of humor and pathos, this book allows readers to take a walk into a world rarely seen from the outside, a world we often misunderstand.
---
What do you think about this review?
Comments
No comments posted.

Registered users may leave comments.
Log in or register now!